Marcus Presents Lecture and Workshop about Moral Reasoning and Ethics
---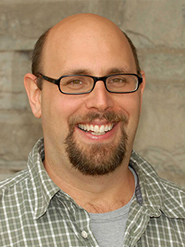 Russell Marcus, the Truax Postdoctoral Fellow of Philosophy, presented an interactive workshop and the annual Waldman Lecture on May 16, at Temples Emanu-El and Beth El in Utica.

In the workshop, "Looking Forward, Backward, and Inward: Three Approaches to the Good," Marcus used Lawrence Kohlberg's classic Heinz dilemma, in which a man steals medicine to try to save his wife's life, to explore secular moral reasoning and how we decide to act when faced with an ethical challenge. Participants then examined the three main philosophical approaches to ethics by talking through some simple, yet challenging, ethical puzzles.

In the Waldman Lecture, "God or Reason? Case Studies in Jewish and Secular Ethics," Marcus argued that Jewish ethics presupposes a philosophical, or natural-law, foundation. Philosophical approaches to questions of right and wrong differ from Jewish analyses by avoiding appeal to God's will or commandments. He contrasted the two different ways of thinking about morality by examining two types of cases: the ethical challenges in business using Bernie Madoff, the Enron scandal and the role of mortgage-backed securities in the current economic crisis as examples, and the moral difficulties arising at the ends of lives, focusing on the case of Tracy Latimer, a 12-year-old girl with cerebral palsy who was killed by her father in 1993.