Marcus Presents Logic Workshops at AAPT Meeting
---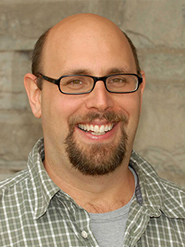 Assistant Professor of Philosophy Russell Marcus presented two workshops at the 18th biennial meeting of the American Association of Philosophy Teachers held July 29-Aug. 2, in Myrtle Beach, S.C.

In the first workshop, Marcus demonstrated a jigsaw lesson to teach translation from English into first-order logic using the identity predicate. He developed this lesson, a cooperative-learning exercise demanding inter-dependence among group members, in the Symbolic Logic class at Hamilton.

In the second workshop, "Logic and Philosophy," Marcus discussed strategies for integrating philosophical topics into courses in formal, symbolic logic. While most symbolic logic courses focus almost exclusively on formal procedures for demonstrating consistency and validity, in Marcus' course students read about and discuss both the nature of logic and philosophical topics informed by the study of logic in addition to doing formal work. Students also write their own essays connecting the formal material they learn with broader philosophical questions.