Marcus Publishes Articles in APA Newsletter
---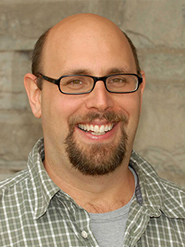 Assistant Professor of Philosophy Russell Marcus has published two articles in the spring issue of the American Philosophical Association's Newsletter on Teaching Philosophy.

The first article, "Observations on Cooperative-Learning Group Assignments," distinguishes between methods of dividing students into groups and the resultant groupings of students by skill level, or by other measures. Marcus defends random methods of assigning groups for single, in-class assignments, largely on the basis of some observations concerning social interactions among students in cooperative-learning environments.

The second article, "A Cooperative-Learning Lesson Using the Objections and Replies," describes a lesson Marcus developed and tested at Hamilton, using the Objections and Replies to Descartes' Meditations on First Philosophy. In the lesson, Marcus presents students with small passages containing controversies based in Descartes' work and asks them to adjudicate specific disputes. The students adopt roles of either Descartes, one of his objectors (e.g. Hobbes, Arnauld, Gassendi), or a mediator. They discuss two or three passages in class, switching roles for each dispute.