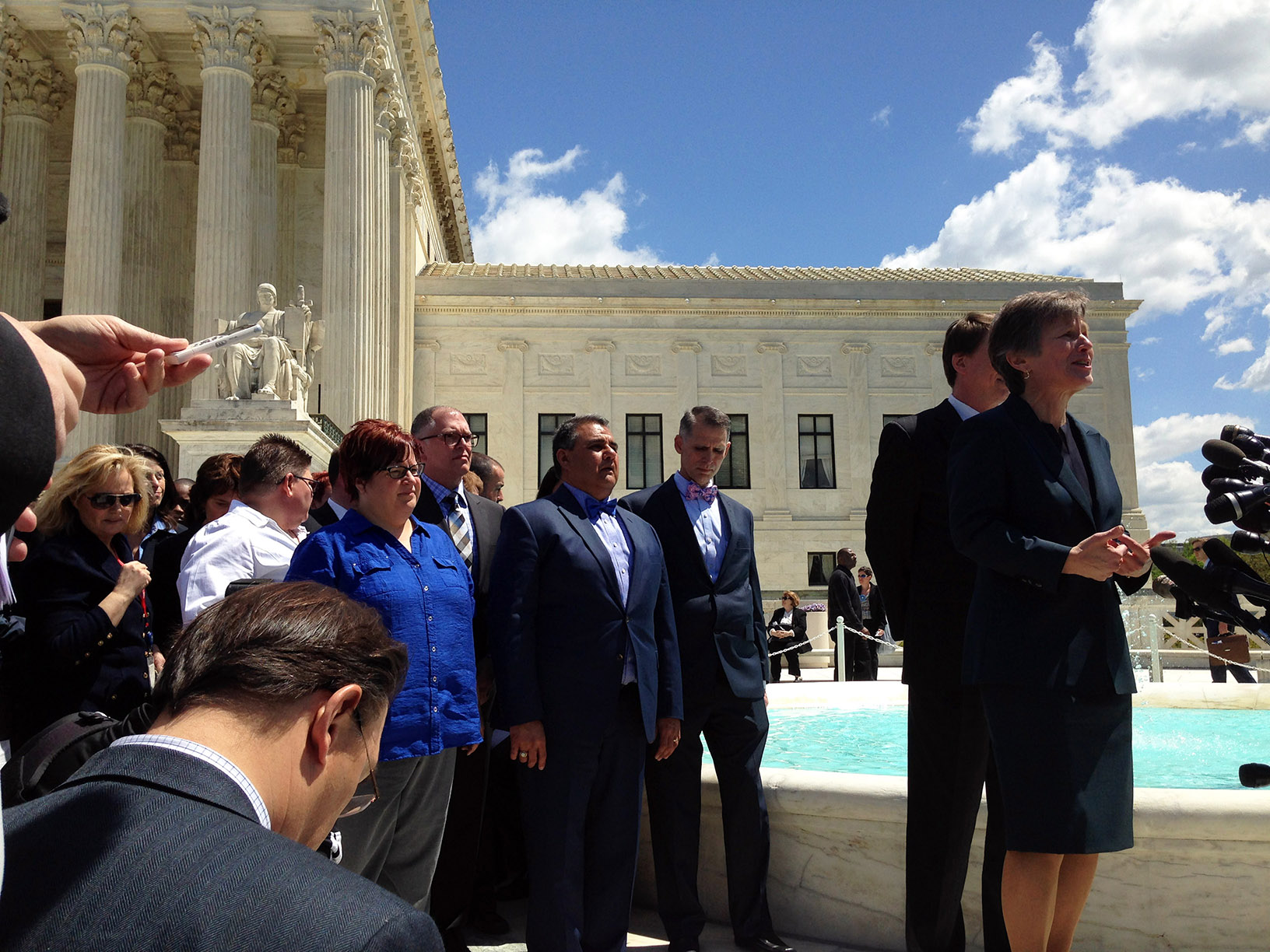 Pioneering civil rights attorney Mary Bonauto '83 appeared before the U.S. Supreme Court on April 28 to argue Obergefell v. Hodges, a case that could determine whether same-sex marriage is a constitutional right. Obergefell combines four challenges to same-sex marriage bans, from Kentucky, Tennessee, Ohio and Michigan.
Bonauto is the civil rights project director for Gay & Lesbian Advocates & Defenders, known as GLAD, which announced March 31 that Bonauto is one of two attorneys who will take the marriage arguments to the Supreme Court.
Bonauto was featured in an April 28 Boston Globe article "Mary Bonauto argues pivotal same-sex marriage case before Supreme Court"
See how the story was covered today in social media: