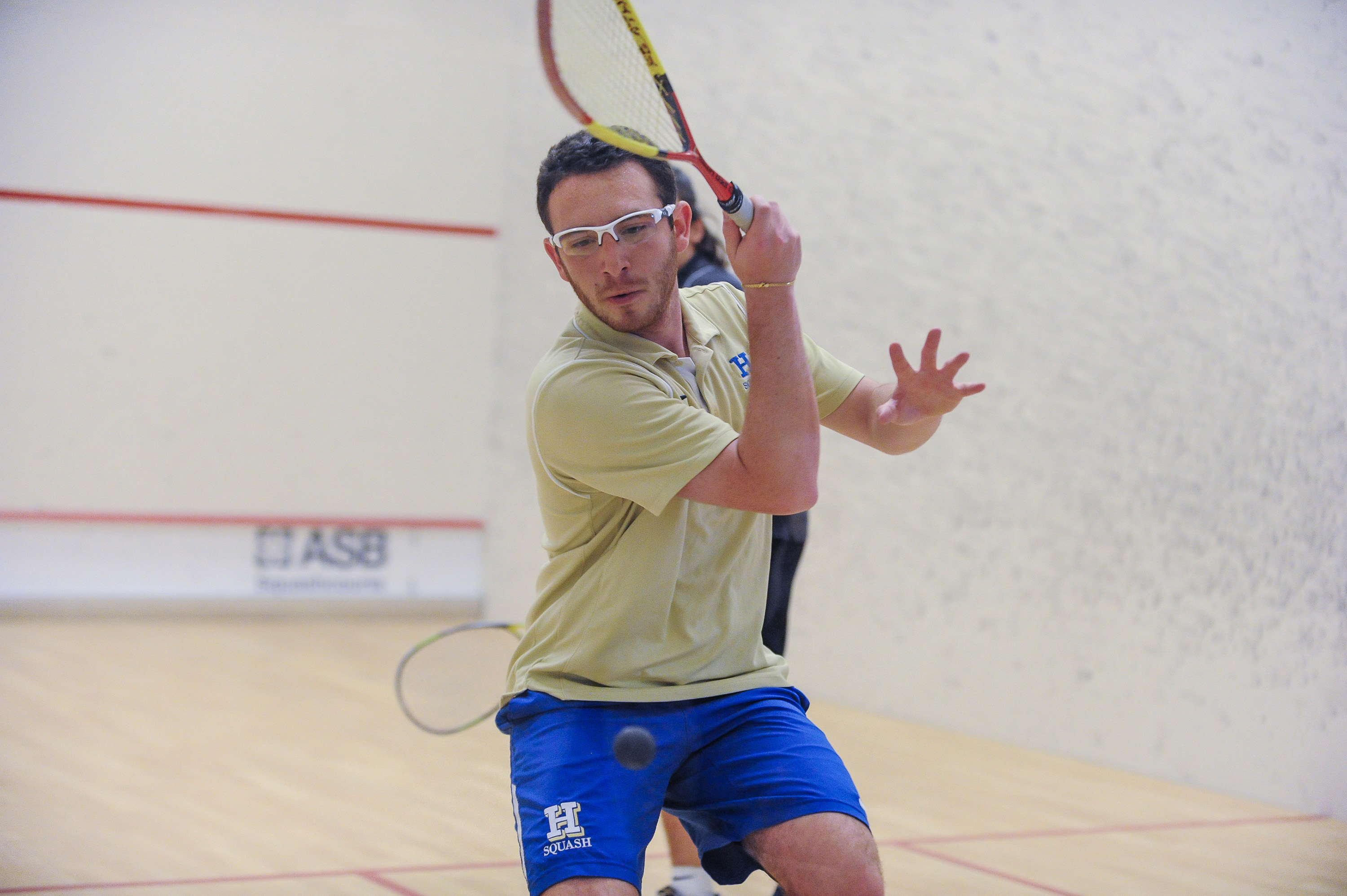 Hamilton College's Sam Matlick '17 (Linwood, N.J./Westminster School [Conn.]) has been selected the NESCAC Men's Squash Player of the Week.

Matlick won three of his four matches during a 2-2 weekend for the Continentals at Hamilton's Little Squash Center. Matlick, who played at the No. 5 position, defeated opponents from Hobart College, Bard College and Colgate University.

Against Hobart on Saturday night, Matlick rallied from a two games-to-one deficit. He won a dramatic fourth game, 17-15, despite suffering a bloody nose near the end of that game. Matlick completed the comeback with an 11-9 triumph in the fifth game. The match scores were 11-9, 9-11, 7-11, 17-15, 11-9.

His victories against Bard and Colgate on Sunday helped the Continentals win their first two matches of the season. Hamilton is off until Jan. 7, 2016, when the Continentals travel to Williams College for a match against the Ephs at 5 p.m.