Men's lacrosse raises awareness for blood cancer research
---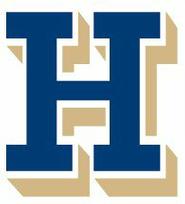 The Hamilton College men's lacrosse team raised more than $4,200 during November for the HEADstrong Foundation to support blood cancer research.

Hamilton men's lacrosse, led by the efforts of Matt Hill '13, raised the fourth-highest dollar amount of the 113 teams that participated in the fundraiser. Donations came primarily from family and friends of the lacrosse program.

Collectively, 422 players from around the world raised more than $100,000 during November for HEADstrong. The money is allocated to help families affected by the disease, improve the quality of life for patients and help fund research for a cure.

The HEADstrong Foundation was established after the 2006 death of former Hofstra University lacrosse and football player, Nick Colleluori. The foundation has inspired the lacrosse community to raise awareness of blood cancer through lacrosse-related events.

The most prominent event is dubbed "Lacrosse Mustache Madness," in which players participating in the fundraiser agree to grow out their mustaches during November. Since its inception in 2009, Lacrosse Mustache Madness has successfully generated more than $300,000.