Men's basketball alum featured in Utica newspaper
---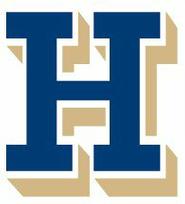 Former Hamilton College men's basketball player Scott Dorrity '93 was the latest Tuesday Conversation subject in the Utica Observer-Dispatch on June 22.
Click here to read the entire interview with Observer-Dispatch sports editor Fran Perritano. Dorrity grew up in the Mohawk Valley and attended Utica's Notre Dame High School. He scored 1,158 points from 1989 to 1993 at Hamilton, and is in 22nd place on the program's career points list.
Dorrity was a member of the 1990-91 team that finished the regular season ranked No. 1 in the Division III coaches poll and ended up with a record of 26-1. The Continentals won 89 games and played in the championship game of the Eastern College Athletic Conference Upstate region tournament all four years during Dorrity's career.