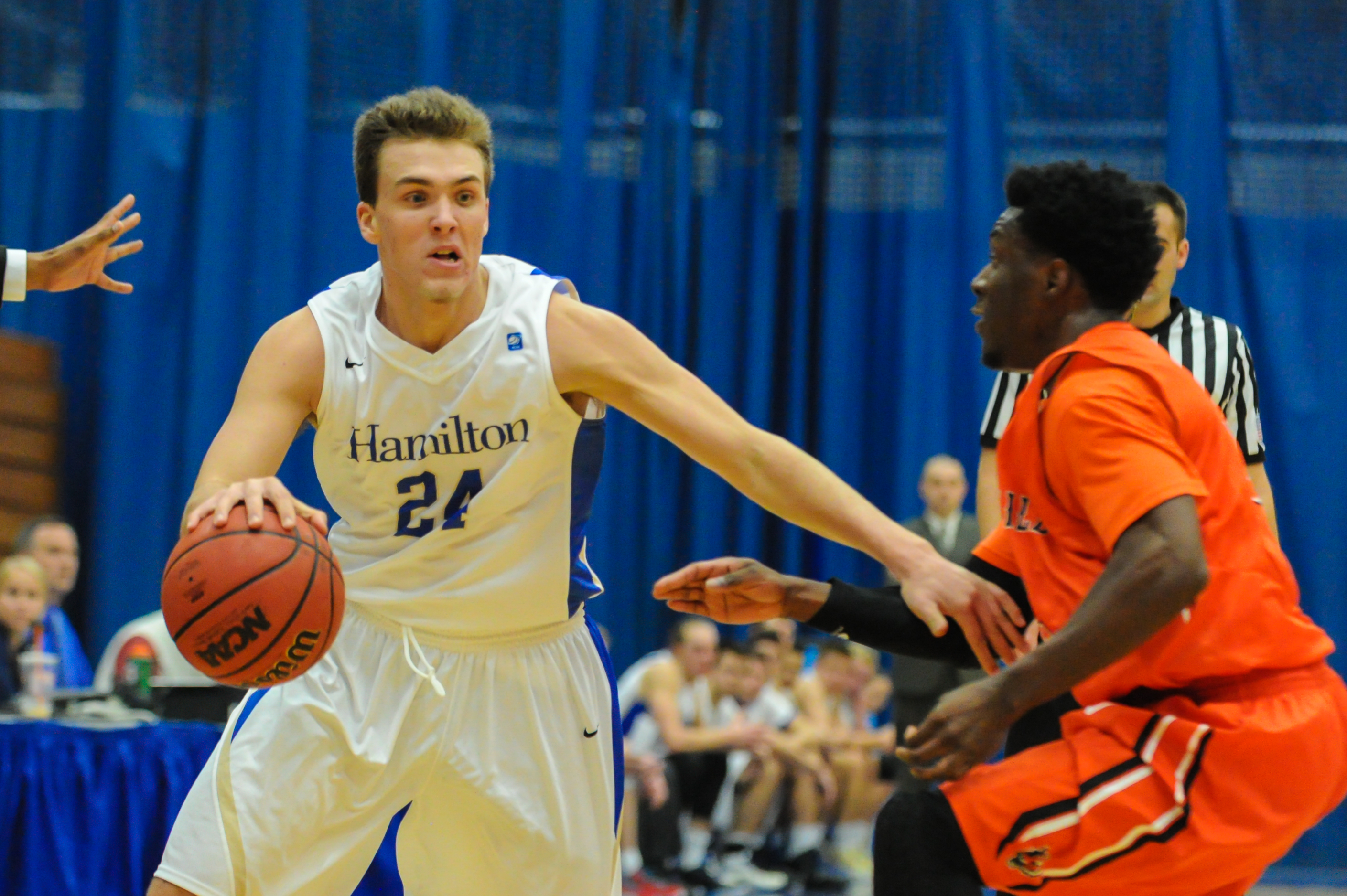 The Hamilton College men's basketball team dropped a 72-61 non-conference game to visiting Union Monday at Margaret Bundy Scott Field House. The Continentals, who fell to 10-10 overall, closed out the non-conference portion of their schedule with a 9-5 record.

Box Score

Michael Grassey '19 recorded his first collegiate double-double, posting career-best totals of 21 points and 12 rebounds off the bench.

The Dutchmen (8-10 overall) scored eight straight points early in the first half to erase Hamilton's only lead and eventually built their advantage to 13 before intermission, then maintained a double-digit margin for all but 50 seconds of the second half.

Grassey made seven of his 11 shots from the floor – including a trio of three-point baskets – and all four of his free throw attempts. He also led Hamilton with a personal-high three assists.

Early baskets by Peter Hoffmann '19 and Jack Dwyer '18 gave the hosts a 4-3 lead before Union took control with an 8-0 run. A three-point basket by Zachary Bouton started the spurt and a traditional three-point play by Deshon Burgess closed it.

Burgess finished with 15 points, six rebounds and four assists. Wade McNamara was Union's top scorer, netting 20 points with 12 coming off three-point shots (the Dutchmen were 10 of 25 from long range). William Hython (eight points) pulled down 17 rebounds to lead all players.

The Continentals received 13 points, six rebounds and a collegiate-best five blocked shots from Andrew Groll '19.

Hamilton concludes its four-game homestand this weekend, opening with a 7 p.m. NESCAC game against Bowdoin Friday.