Men's basketball falls at Wesleyan
---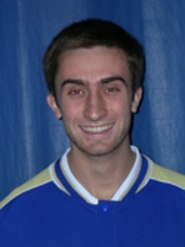 Jason Mendell scored 17 points to lead Wesleyan University to a 65-50 win against Hamilton College in a NESCAC game at Wesleyan's Silloway Gym on Feb. 5.

Mendell made three 3-pointers and finished 7-for-10 from the field. The Cardinals shot 50 percent from the floor en route to their third straight win.

Mike Callaghan added 15 points and eight rebounds for Wesleyan. Shasha Brown chipped in eight points and three assists. Brown was held 9.5 points below his season average of 17.5 per game.

Greg Newton '14 helped pace Hamilton with 13 points, and Eric Benvenuti '13 also scored 13 in 19 minutes off the bench. Pat Sullivan '12 dropped in 10 points and Ken Click '13 had eight with five rebounds. Matt Dean '14 recorded five boards and three assists, and Hans Schulte '13 finished with three assists and three steals.

Wesleyan (17-5 overall, 5-3 NESCAC) trailed for a total of 20 seconds in the contest. The Cardinals were down 4-3 early in the first half before they took the lead for good with 15:15 left on a 3-pointer by Mendell.

Wesleyan's lead varied between two and 10 points the rest of the half, and reached its height in the closing seconds when Callaghan hit a 3-pointer for a 31-21 advantage at the break.

Hamilton (13-9, 2-6) climbed within seven points at 33-26 early in the second half. But Wesleyan seized control with a 16-4 run for a commanding 49-30 lead with 11:38 to go. Mendell hit a pair from long range to trigger the burst. The Cardinals' lead never fell below 13 points the rest of the afternoon, and reached as many as 23 at 60-37 with 5:42 left.

The Continentals shot 33.3 percent from the floor, including 2-for-11 from 3-point range. This game was the first between the two teams since Dec. 5, 2006.

Hamilton returns home to face Tufts University for another NESCAC contest on Friday, Feb. 10.