Men's basketball game at Utica to be televised locally
---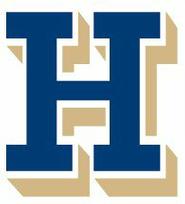 The Hamilton College men's basketball game at Utica College on Thursday, Dec. 1, will be televised locally on Time Warner Cable Sports.

Click here or here to find a live video stream of the Time Warner Cable Sports broadcast. Live stats for the game are available here, and live audio is available here.

The game at Utica's Harold T. Clark Athletic Center is part of "Jim Spartano Night" to honor the Utica College director of athletics, who is retiring on Dec. 31 after 38 years in that college's athletic department.

Hamilton is 5-0 for the first time since 2006, and Utica is 3-1 after winning at SUNY Oneonta on Monday night.

The Continentals hold a 74-27 lead over their local rival in the all-time series that dates back to 1948. Hamilton has won 14 of the last 16 meetings, including a 71-60 victory on Dec. 1, 2010, at Margaret Bundy Scott Field House. Utica last defeated the Continentals on Dec. 2, 2009, by a score of 60-48.