Men's basketball outlasted at Morrisville State
---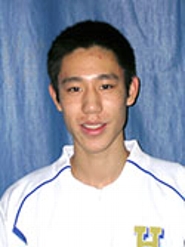 Kucjok Ater tied a season high with 22 points and Morrisville State College pulled away in the second half for an 82-66 non-conference win over Hamilton College at Morrisville's Student Activities Gymnasium on Dec. 15.

The Mustangs shot 67.9 percent (19-28) in the second half to pick up their first victory in three meetings with the Continentals. Hamilton was playing its third straight road game.

Ater scored 17 of his 22 points in the second half and pulled down six rebounds. Rhamel Williams chipped in 12 points, a game-high nine rebounds and added three steals. Jordan Prior and Brandon Henry came off the bench to score 11 points apiece. Brandon Hanks dished out four assists.

Joseph Lin '15 notched a career-high 13 points off the bench for the Continentals. Matt Hart '16 dropped in 13 points and Peter Kazickas '15 scored 12 off the bench. Bradley Gifford '15 grabbed a team-high eight boards, Ken Click '13 finished with three steals and Greg Newton '14 posted nine points and four assists.

Hamilton (5-5 overall) jumped out to an early 7-2 lead, but the Mustangs responded with a 7-0 run for a 9-7 advantage. The Continentals scored nine of the next 12 points and regained the lead at 16-12.

After the Mustangs (5-4) tied the score at 16-16, neither team led by more than three points until Prior drained a 3-pointer and put Morrisville up 31-26 with 2:05 left in the half. Lin connected on two free throws with 1:25 to go, and the Mustangs led 31-28 at the break.

The Continentals stayed within single digits in the second half until Jailaan Kinsey's layup made it 57-47 with 9:36 remaining. Kazickas answered with a basket from beyond the arc, and then his layup with 4:47 left pulled Hamilton within seven points again at 65-58.

The Mustangs pulled away with a quick 9-2 spurt for a 74-60 lead with 2:33 remaining. After Kazickas made a layup, Morrisville converted five free throws for its largest lead of the afternoon at 79-62.

"Morrisville played great and controlled all facets of the game," head coach Adam Stockwell said. "Their intensity and toughness earned them a convincing win."

Morrisville outscored Hamilton 16-5 at the free-throw line. The Mustangs used their impressive second half shooting to finish at 51.7 percent (30-58) for the game. The Continentals shot 45.2 percent (28-62), but were just 5 of 24 from long range.

Hamilton breaks for finals and then travels to Embry-Riddle University in Daytona Beach, Fla., for a non-conference game against Wartburg College on Friday, Dec. 28.