Men's basketball picks up first NESCAC win over Colby
---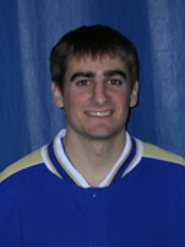 Greg Newton '14 scored a career-high 25 points on 10 of 12 shooting to lead Hamilton College to a 70-62 win over Colby College in a NESCAC game at Hamilton's Margaret Bundy Scott Field House on Jan. 8.

Hamilton's NESCAC win was the first in program history. The Continentals (11-4 overall, 1-1 NESCAC) played in the Liberty League from 1995 to 2011, and prior to 1995 the team competed as an independent.

Newton -- a 6-foot guard -- added four assists and six steals. Pat Sullivan '13 chipped in 13 points and moved into 18th place on the team's all-time scoring list with 1,289. Hans Schulte '13 and Matt Dean '14 dished out four assists apiece, and Dean added three steals.

Kyle Donovan '12 led the Mules (4-8, 0-1) with 19 points. Ben Foreman '12 chipped in 16 points, and Eric Beaulieu '12 added 10 and six rebounds.

There were five ties and six lead changes in the first half. The largest lead for either team was five points on a Foreman 3-pointer that gave Colby a 14-9 lead with 13:01 left. Newton hit a layup and a jumper late in the half to give Hamilton a three-point lead. But Ben Brassord '14 made a layup with 15 seconds left to cut the Continentals' advantage to 34-33 at halftime. Sullivan scored all 13 of his points in the opening 20 minutes.

After Beaulieu converted a layup 56 seconds into the second half to give the Mules a 37-36 lead, Newton scored the next nine points to put Hamilton up 45-37 with 16:33 left. Newton converted a pair of layups, hit two free throws, and drained a 3-pointer to cap the spurt.

A layup by Dan Chase '15 pulled Colby within 49-46 with 9:46 remaining. But the Continentals answered with a 10-0 run to enjoy their largest lead of the afternoon at 59-46.

Donovan hit a layup to make it 63-59 with 2:10 left. But Newton restored Hamilton's six-point lead with a pair of free throws on the ensuing possession, and Colby did not get any closer.

The Continentals shot 45.6 percent from the floor, and went 9-for-11 at the line in the second half to seal the victory. Colby shot 44.4 percent from the floor and held a 31-27 rebound advantage, but committed 21 turnovers. Hamilton turned the ball over just 10 times. The Mules lead the all-time series 5-3.

Hamilton travels to Amherst College for a NESCAC game on Friday, Jan. 13. Colby travels to Bates College for another conference game on Friday.