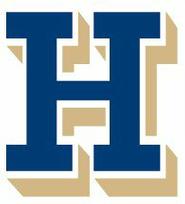 The Hamilton College men's basketball team has earned a pair of academic honors from the National Association of Basketball Coaches (NABC).

NABC Honors Court | NABC Team Academic Excellence Award

Hamilton's Matt Magruder '15 (New York, N.Y./Fieldston School) and Peter Kazickas '15 (Amagansett, N.Y./St. Mark's School [Mass.]) made the 2013-14 NABC Honors Court, which recognizes men's collegiate basketball student-athletes who excelled in academics during the past season. Magruder is an economics major and Kazickas is majoring in world politics.

The qualifications for the Honors Court are as follows: Academically a junior or senior and a varsity player; cumulative grade point average of 3.2 or better at the conclusion of the 2013-14 academic year; matriculated at least one year at their current institution; and member of an NCAA Division I, II, III, or NAIA Division I or II institution with an NABC member coach.

The Continentals were the only NESCAC team that earned a spot on the second annual 2013-14 NABC Team Academic Excellence Awards list. This award, earned by more than 125 colleges and universities in NCAA Divisions I, II, III, and NAIA Divisions I and II, recognizes outstanding academic achievement by a team with a cumulative grade point average of 3.0 or better for the 2013-14 season.