Men's basketball suffers second loss this season
---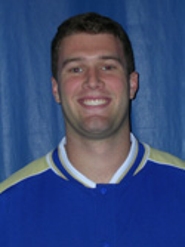 New York University opened with a 13-0 run and cruised to an 83-46 win against Hamilton College in a non-conference game at NYU's Coles Sports Center on Dec. 30.

Hamilton (9-2 overall) has lost twice against University Athletic Association competition this season. The Continentals were dealt their first defeat of 2011-12 at then-nationally ranked No. 24 University of Rochester back on Dec. 7.

The Violets (7-0) were led by Andy Stein, who finished with 13 points, eight rebounds and five assists. Kyle Stockmal made all three of his 3-point shots and ended up with 13 points. Ryan Tana also went 3-for-3 from long range as he chipped in 11 points and a game-high eight assists. Carl Yaffe boasted 10 points and a game-high nine rebounds, and Max Wein added nine points and three steals.

Pat Sullivan '12 was the only Hamilton player that scored in double figures with 13 points. Bradley Gifford '15 contributed seven points and six boards off the bench. Peter Kazickas '15 grabbed a team-high eight rebounds, and Greg Newton '14 handed out three assists.

NYU led 13-0 just 2 minutes, 50 seconds into the first half. The Continentals were able to get within single digits just once the rest of the night after a 3-pointer by Eric Benvenuti '13 made the score 19-10 with 12:29 left.

The Violets responded with a 10-0 run for a 29-10 advantage, and eventually owned a 45-22 lead at the break. NYU shot 60.7 percent from the field, including a blistering 9 of 13 from beyond the arc, in the first half.

For the evening, Hamilton shot 30.4 percent (17-56). The Violets made 58.3 percent (28-48) of their attempts and finished 11-for-18 on 3-pointers.

The Continentals take on Wells College in the first round of Union College's Sig Makofski Invitational on Monday, Jan. 2.