Men's crew competes at Head of the Charles
---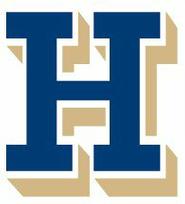 Hamilton College finished 21st out of 46 boats in the collegiate fours race at the prestigious Head of the Charles Regatta on the Charles River in Cambridge, Mass., on Oct. 20.

Temperatures were in the 70s with sunny skies and mild winds at 5 to 15 mph. The races were approximately 3 miles long and into a moderate current.

Hamilton completed the race in 17 minutes, 49.35 seconds. Division I University of Virginia was first with a time of 16:43.96, the University of Michigan took second in 16:44.14 and Michigan State University finished third at 17:00.08.

Hamilton was one of eight NESCAC schools with an entry in the race. The others and their place-finishes were: Bowdoin College (fifth), Wesleyan University (sixth), Trinity College (seventh), Bates College (12th), Amherst College (19th), Middlebury College (27th) and Colby College (41st).

Jaime Levia-Cabrera '14 was coxswain for the collegiate fours. The rest of the boat included Aaron Whiteman '13 at stroke, Landin Morin '16 in the bow seat, Dylan Jackson '13 in the 3-seat and Grant Meglis '15 in the 2-seat.

Hamilton concludes its fall schedule at the Head of the Schuylkill in Philadelphia on Saturday, Oct. 27.