Men's crew earns bronze medal in open fours
---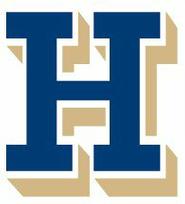 Hamilton College placed third out of eight boats in the open fours at the Head of the Genesee Regatta on the Genesee River in Rochester, N.Y., on Oct. 13.

Temperatures started in the upper 20s to lower 30s with sunshine early, and eventually became overcast and warmed into the 50s later in the day. There was a light tailwind and light tail current.

The morning races consisted of a 5-kilometer head race, and the afternoon races were 1,500-meter sprints. The times of the afternoon races were multiplied by three and added to the head race times to get the overall times.

Hamilton crossed the finish line with a time of 19:10.18 for the head race and finished the sprint race in 5:20.90 for a total score of 35:12.88. Brown University finished first with a time of 33:35.29 and Rochester Institute of Technology's "A" entry placed second at 33:42.71.

In the collegiate eights, Hamilton finished 15th out of 21 boats. Hamilton completed the head race in 18:04.21 and finished the sprint with a time of 5:07.86 for a combined score of 33:27.79. Hobart College's "A" entry captured first place at 29:51.99.

Jamie Levia-Cabrera '14 was coxswain for the fours. The rest of the boat included Aaron Whiteman '13 at stroke, Landon Morin '16 in the bow seat, Dylan Jackson '13 in the 3-seat and Grant Meglis '15 in the 2-seat.

Jack Cavanaugh '16 was coxswain for the eights. Andrew Szatkowski '15 was at stroke and Jake Wagner '15 was in the bow seat. The rest of the boat included (seats seven through two in descending order): Alex Cates '15, Philip Ewing '15, Jared Lippman '16, Patrick English '15, Simon Judd '13 and Marc Horschman '16.

Hamilton participates in the world's largest two-day rowing event at the 48th Head of the Charles Regatta in Cambridge, Mass. on Saturday and Sunday, Oct. 20 and Oct. 21.