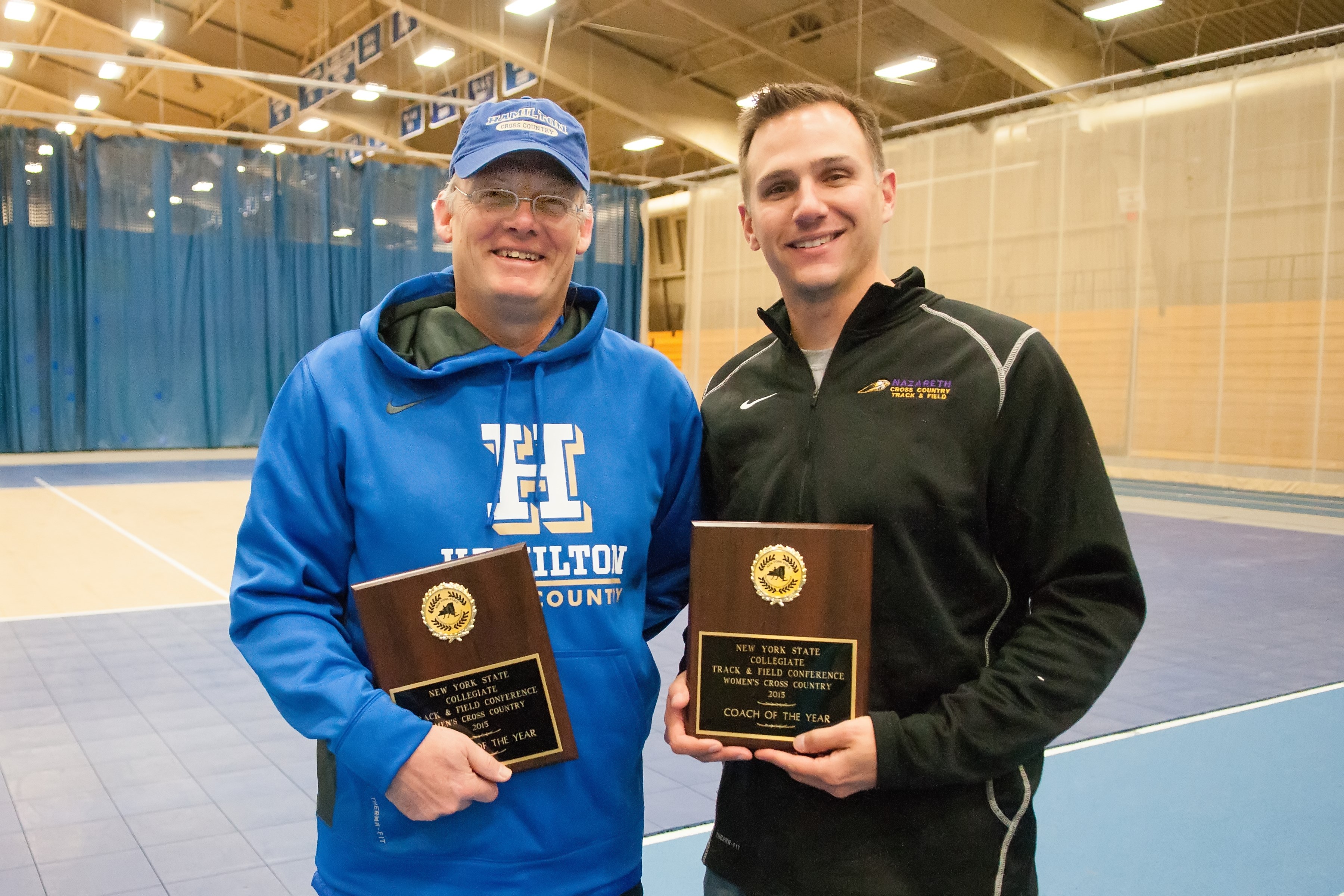 Hamilton College's Brett Hull has been selected the 2015 Atlantic Region Men's Cross Country Coach of the Year for Division III by the U.S. Track & Field and Cross Country Coaches Association.

USTFCCCA Cross Country Regional Awards

Hull (left, in picture above) guided the Continentals to third place out of 40 teams at the NCAA Division III Atlantic Regional Cross Country Championships on Nov. 14. The finish is the best for the nationally ranked No. 25 Hamilton men in Hull's 25 years as the team's head coach.

Hull added the regional hardware to the NESCAC and New York State Collegiate Track Conference (NYSCTC) Men's Cross Country Coach of the Year awards he already picked up this fall. The Continentals placed fourth at the NESCAC championships on Oct. 31 -- the best finish for the men in that race since 1988 -- and captured the NYSCTC team title for the first time in 40 years on Oct. 24. The Continentals are also ranked in the Division III Top 35 coaches poll for the first time ever.

Hull has the men in the NCAA Division III Men's Cross Country Championship for the first time as a team since 1971. The race will be held at Lake Breeze Golf Club in Winneconne, Wis., on Saturday, Nov. 21, and starts at 1:30 p.m. Eastern time.