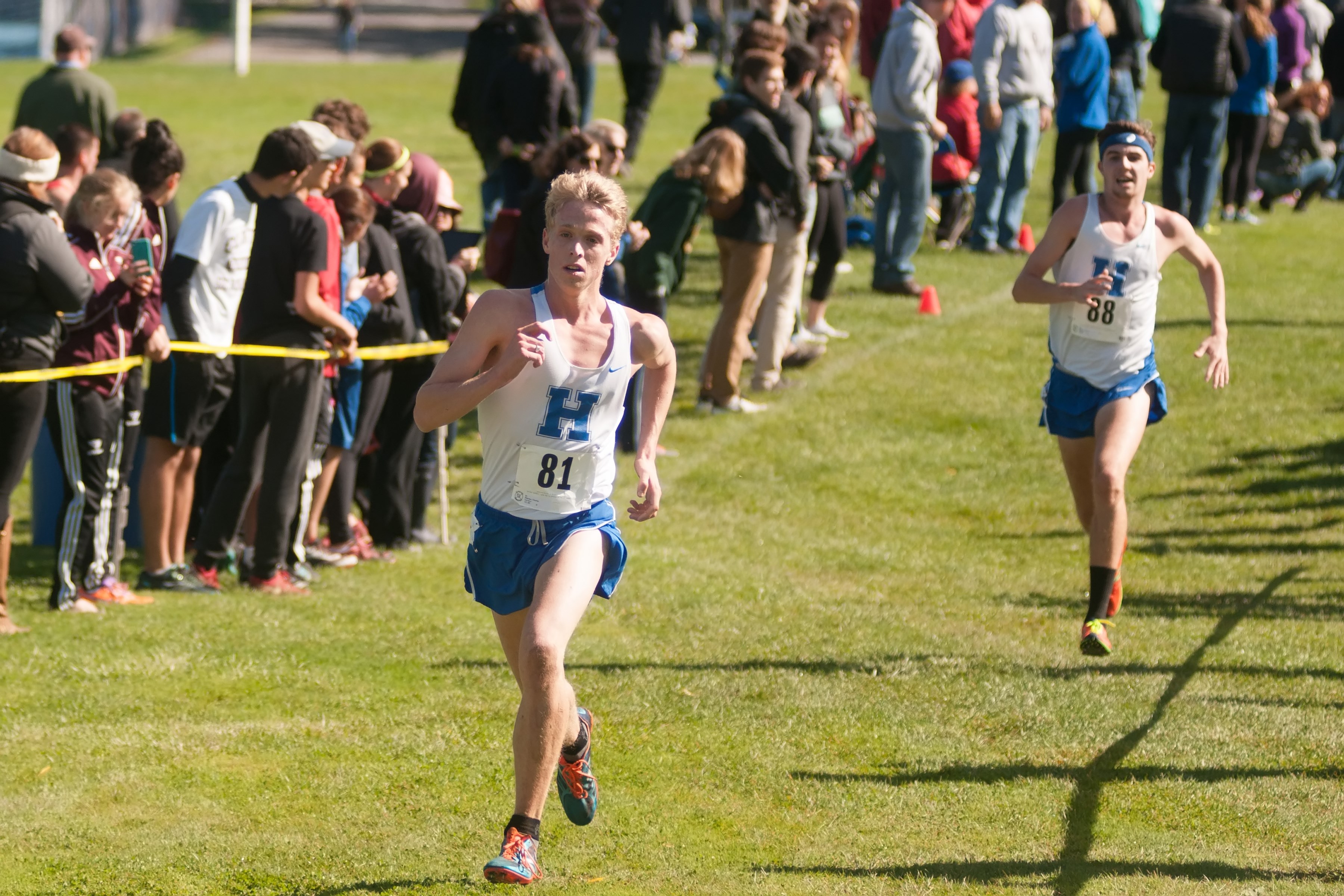 The Hamilton College men's cross country team won the New York State Collegiate Track Conference (NYSCTC) Championship Saturday. The Continentals, who were running on their home course, had seven of the top 10 finishers.

Complete results

Hamilton won the team title for the first time since 1975, scoring 16 points -- one more than a perfect score -- to top the nine-team field.

Leading the way was Adam Pfander '16, who took home the individual title. Pfander won his second state title (he finished first in the 2013 race -- also hosted by Hamilton). Pfander ran the 8,000-meter race in 25:24.8.

Jack Moses '16 was the runner-up in the field of 96 competitors, finishing in a time of 25:28.3. Jack Pierce '17 was third in 25:34.6 and Harry Sullivan '16 took fourth with a time of 25:38.3.

Evan Abelson '16, whose time was 25:54.2, placed sixth to round out Hamilton's top five. He was joined in the top 10 by two other Continentals: Henry Whipple '18 (ninth in 26:05.7) and David Freeman '16 (10th in 26:07.6).

Seven other Hamilton runners competed, with two of them joining the team's top seven in earning all-NYSCTC honors, which are awarded to the top 21 finishers. Peter Deweirdt '18 and Reilly Shew '19 were 16th and 17th, respectively, posting times of 26:44.6 and 26:46.1.

The Continentals run at the NESCAC Championships Saturday. The conference meet, hosted by Wesleyan, will be held at Long Lane Farm in Middletown, Conn.