Men's cross country places 14th at NCAA regionals
---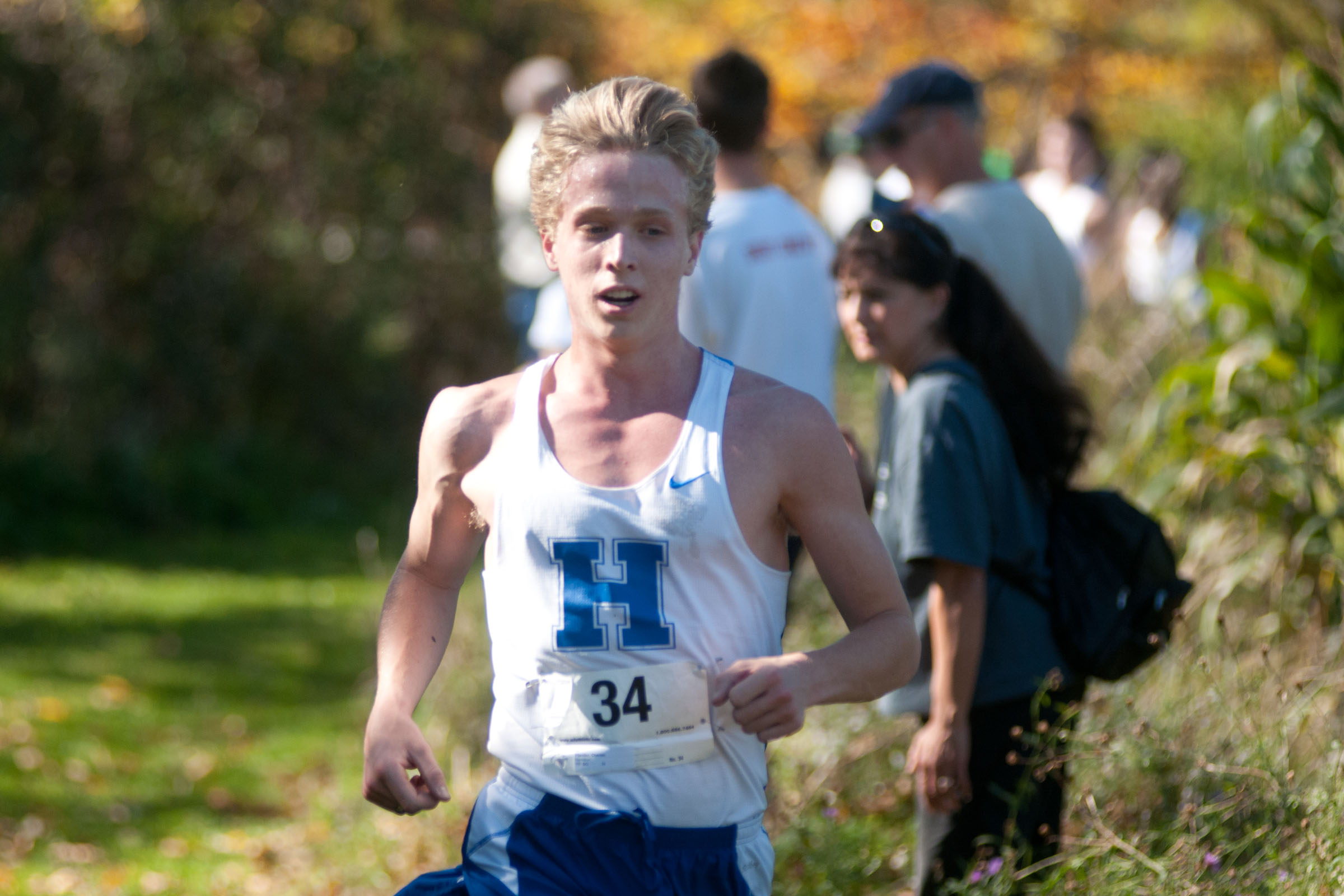 Hamilton College's Adam Pfander '16 led the Continentals to 14th place out of 39 teams at the 2013 NCAA Division III Atlantic Regional Cross Country Championships, which were held at Letchworth State Park in Castile, N.Y., on Nov. 16.

Results

Pfander finished the 8-kilometer course in 25 minutes, 36.5 seconds, which was good for 19th place out of 275 runners. The top 35 finishers earn all-region honors from the U.S. Track & Field and Cross Country Coaches Association. The all-region is Pfander's first.

Evan Abelson '16 was the next Hamilton finisher in 86th place with a personal-best time of 26:46.9. Harry Sullivan '16 and Daniel Baer '15 also established personal-record times of 27:06.1 and 27:10.6, respectively. Sullivan crossed the finish line in 107th place and Baer was 111th. Will Robertson '14 rounded out the Continentals' top five in 122nd place with a time of 27:21.0.

Hamilton ended up with 441 team points. Nationally ranked No. 12 SUNY Cortland captured the team title with 37 points and No. 6 New York University was runner-up with 62. No. 19 SUNY Geneseo -- the host institution -- took third place, No. 27 St. Lawrence University was fourth, No. 34 Rensselaer was fifth and No. 35 University of Rochester was sixth. Cortland's Nick Marcantonio was the individual winner in 25:03.5.