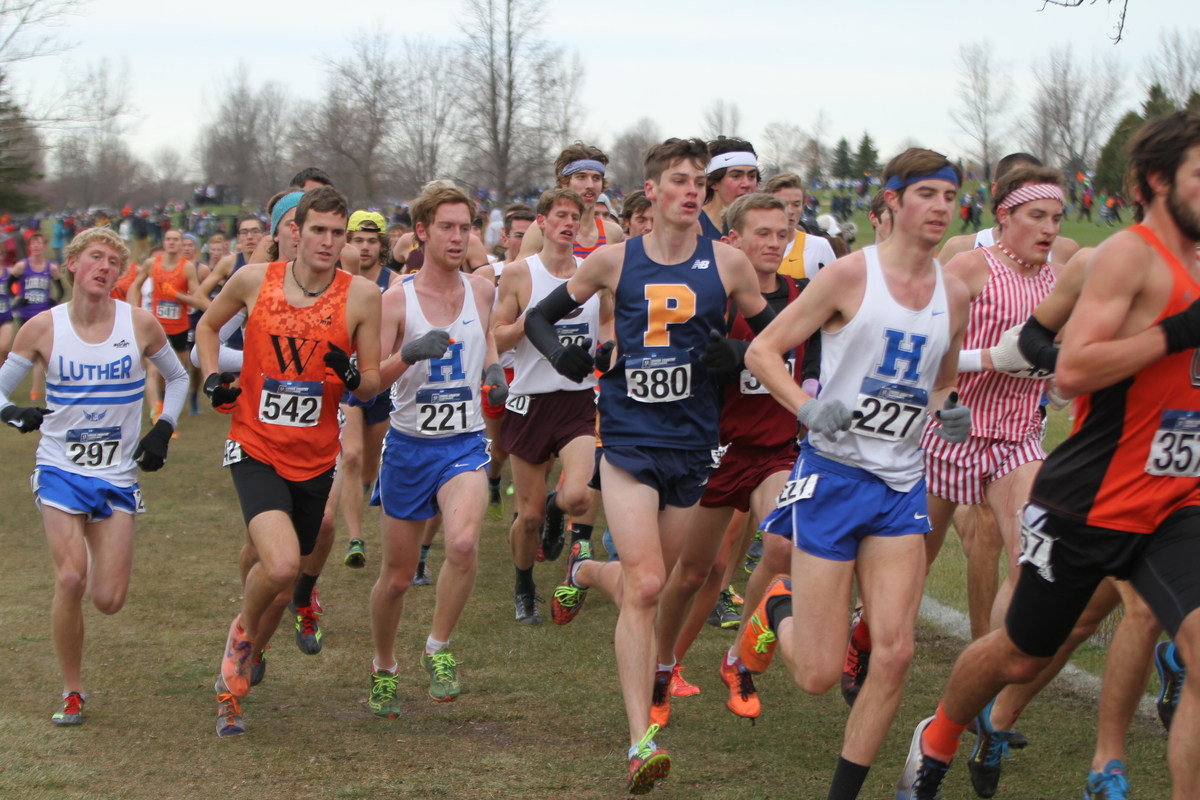 Hamilton College finished in 21st place out of 32 teams at the 2015 NCAA Division III Men's Cross Country Championship, which was held at Lake Breeze Golf Club in Winneconne, Wis., on Saturday afternoon.

Results

The nationally ranked No. 25 Continentals were competing in the national championship meet for the first time since 1971 and the second time in program history. Hamilton finished with 489 team points while the University of Wisconsin-Eau Claire captured the team title with 135. Williams College was the runner-up with 144 and SUNY Geneseo took third place with 209.

Jack Pierce '17 led the Continentals in 69th place out of 278 runners with a personal-record time of 25:20.9 on the 8-kilometer course. Wisconsin-Platteville's Ian LaMere '17 won the individual title by 40 seconds with a time of 23:35.4. Jack Moses '16 was next for Hamilton in 121st place and a time of 25:38.

Adam Pfander '16, who qualified for this race as an individual in 2013, ended up in 133rd place with a time of 25:41.7. Harry Sullivan '16 was next for the Continentals in 150th place and a time of 25:46.6, and Henry Whipple '18 rounded out Hamilton's top five in 189th place with a personal-best time of 25:59.

Evan Abelson '16 posted a time of 26:04.7 in his final race for the Continentals, and David Freeman '16 crossed the finish line in 26:41.7 in his collegiate finale.