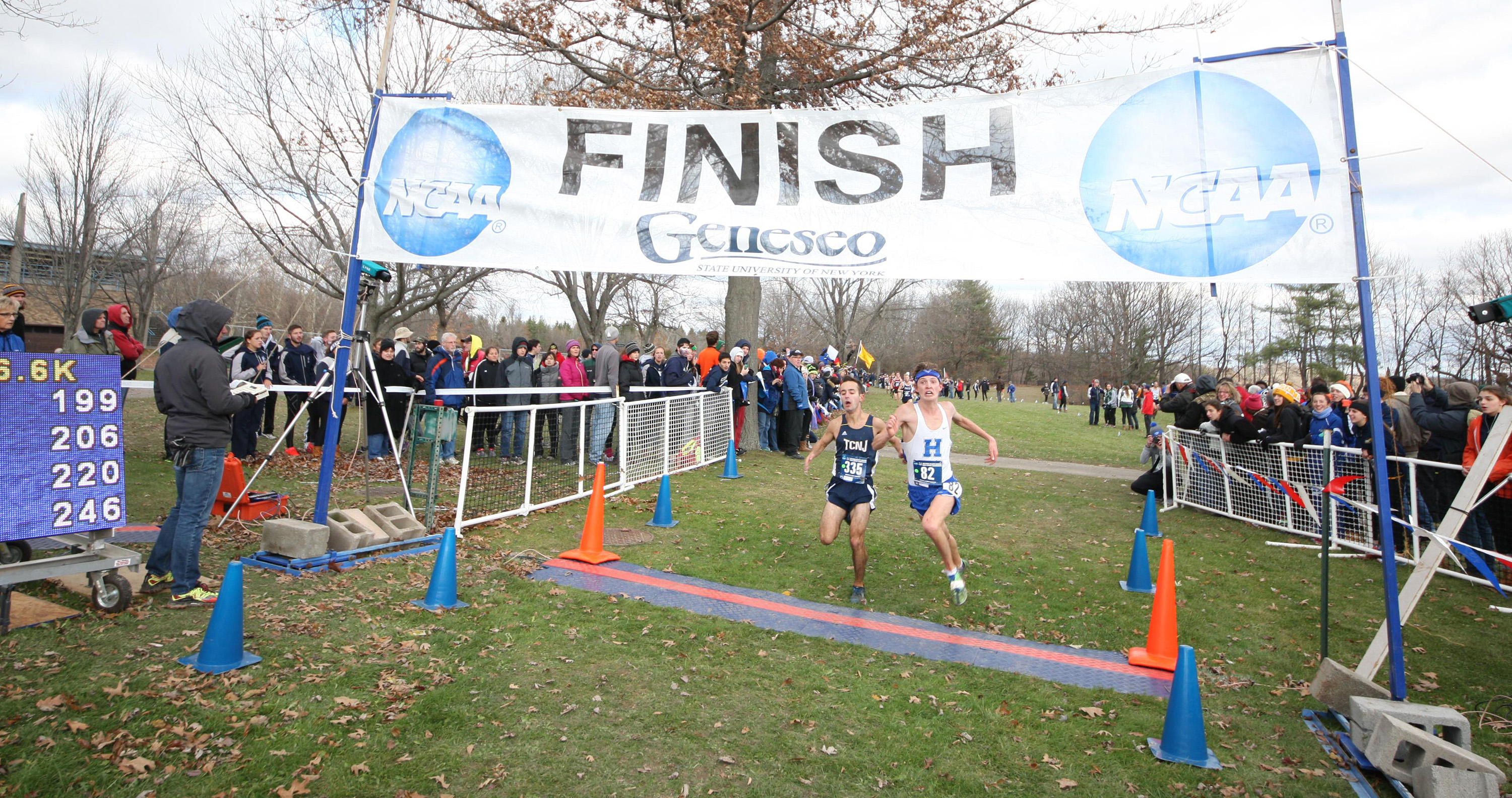 Five Hamilton College runners finished in the top 33 and the nationally ranked No. 28 Continentals placed third out of 40 teams at the 2015 NCAA Division III Atlantic Regional Men's Cross Country Championship, which was held at Letchworth State Park on Saturday afternoon.

Results

The Hamilton men's place finish is the program's best in the 25 years Brett Hull has been the head coach. The Continentals ended up with 118 team points and finished ahead of two teams that were above them in the Top 35 coaches poll -- No. 18 The College of New Jersey and No. 26 Ramapo College. No. 6 SUNY Geneseo captured the team title with 54 points and No. 9 St. Lawrence University was runner-up with 68.

The men find out on Sunday afternoon if their performance was good enough to receive an at-large bid to the NCAA Division III Championships, which will be held on Saturday, Nov. 21, in Winneconne, Wisconsin. The top two finishers at each regional clinched automatic bids for the national meet.

Jack Pierce '17 led Hamilton as he finished in 13th place out of 288 runners with an 8-kilometer time of 25:44. Geneseo's Isaac Garcia-Cassani '18 was the individual race winner in 25:11.1.

Adam Pfander '16, who competed in the 2013 NCAA championship as an individual, landed in 21st place with a time of 25:58.9. Jack Moses '16 was 25th in 26:04.1 and Harry Sullivan '16 was right behind Moses in 26th place and a time of 26:07.9.

Evan Abelson '16 rounded out the Continentals' top five in 33rd place with a time of 26:12.9. Henry Whipple '18 followed in 45th place and a time of 26:26.5 and David Freeman '16 crossed the finish line in 65th place with a time of 26:43.5.