Men's cross country places 3rd in state meet
---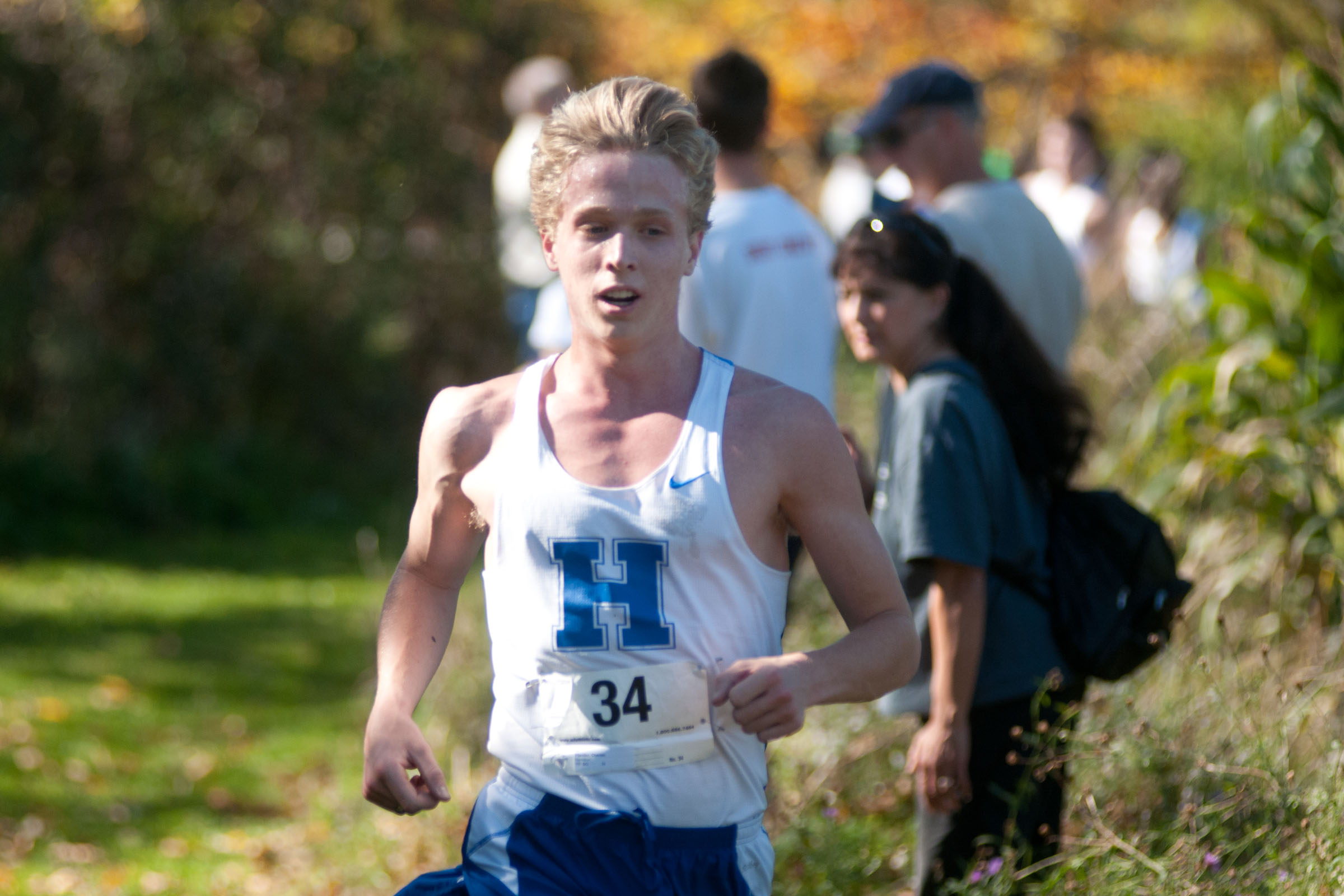 Hamilton College's Adam Pfander '16 won his third race this year and the Continentals placed third out of 12 teams in the 2013 New York State Collegiate Track Conference (NYSCTC) Cross Country Championships held on Hamilton's campus on Oct. 26.

Results

Pfander finished with a time of 26 minutes, 13.2 seconds on the 8-kilometer course. He earned the NYSCTC most outstanding male runner award and made the all-conference first team. The top 21 finishers make the NYSCTC all-conference team. Pfander owns the second-fastest time by a Hamilton runner on his home course.

Benjamin Yeo '15, Jack Moses '16 and Harry Sullivan '16 all earned spots on the all-conference third team. Yeo finished in 16th place with a time of 27:21.4, Moses was 17th in 27:22.3 and Sullivan ended up 18th and posted a career-best time of 27:26.6. Evan Abelson '16 rounded out the Continentals' top five in 24th place with a time of 27:39.

Hamilton finished with 75 team points and was just behind runner-up Rensselaer, which had 69. St. Lawrence University placed five runners in the top 10 and captured the team title with 25 points.

The Continentals compete in the 2013 NESCAC Championships, hosted by Connecticut College, on Saturday, Nov. 2, at 1 p.m.