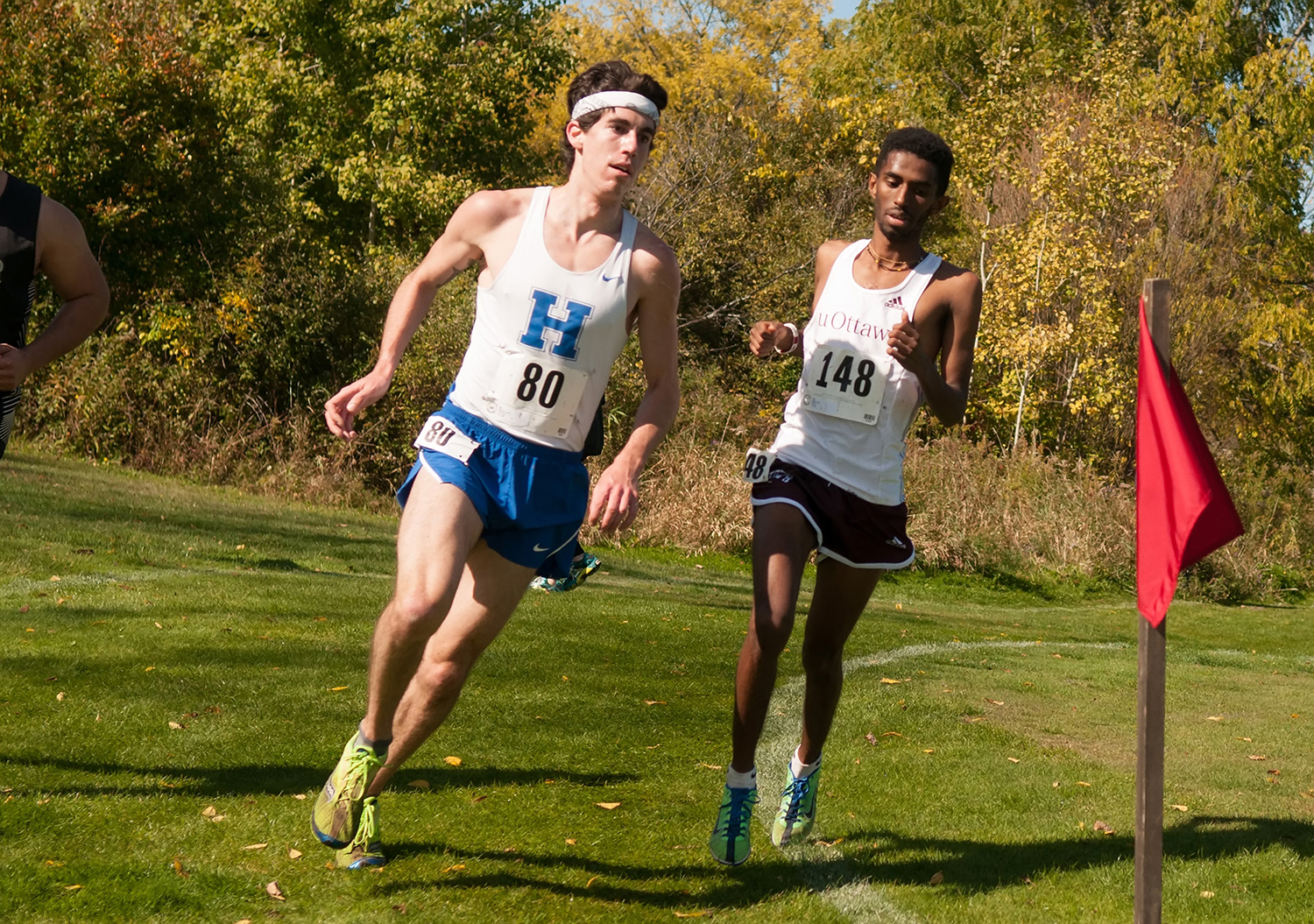 The Hamilton College Continentals finished fourth out of 11 teams at the 2015 NESCAC Men's Cross Country Championship at Long Lane Farm in Middletown, Conn., on Saturday afternoon.

Results

The Hamilton men haven't finished as high as fourth place in the NESCAC championship since the Continentals captured the 1988 conference title on their own course.

Hamilton received votes in the latest Division III Top 35 coaches poll but finished ahead of two nationally ranked teams at the NESCAC meet. Nationally ranked No. 2 Williams College captured the team title with 36 points, followed by No. 5 Amherst College with 61 and No. 31 Tufts University with 99. The Continentals had 144 team points and Middlebury College rounded out the top five with 147.

Hamilton's top four runners finished within 5.85 seconds of each other. Jack Moses '16 led the way in 23rd place out of 129 runners with a time of 26:01.11 on the 8-kilometer course. Jack Pierce '17 was next in 24th place and a time of 26:02.04.

Harry Sullivan '16 landed in 26th place with a time of 26:06.26 and Adam Pfander '16, who won the individual title at last week's New York State Collegiate Track Conference Championship, was right behind Sullivan in 27th place and a time of 26:06.96. Henry Whipple '18 ended up in 45th place with a time of 26:30.54.

The Continentals are off until Saturday, Nov. 14, when they compete in the 2015 NCAA Division III Atlantic Regional Championships at Letchworth State Park in Mount Morris, N.Y.