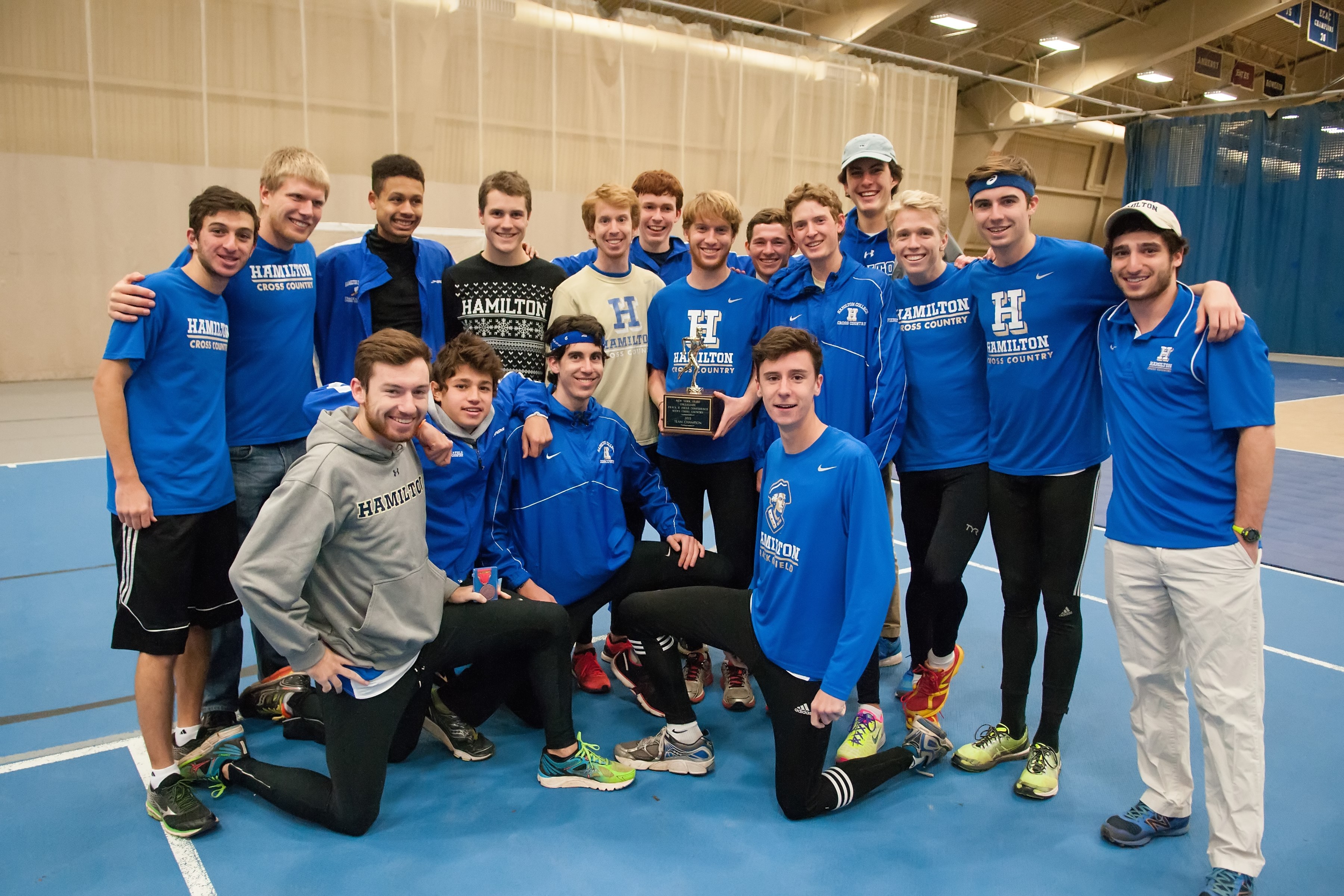 The Hamilton College men's cross country team returned to the U.S. Track & Field and Cross Country Coaches Association Division III Top 35 poll on Wednesday.

USTFCCCA Division III Top 35 poll

The Hamilton men are ranked 28th in this week's poll after finishing fourth out of 11 teams at the 2015 NESCAC Cross Country Championships on Oct. 31. The Continentals finished ahead of two ranked teams and the three teams they trailed in the results were all ranked as well.

Hamilton debuted in the poll at No. 31 on Oct. 14 and received votes the following week. This year marks the first time in program history that the men are nationally ranked.

Head coach Brett Hull, who guided the Continentals to their first New York State Collegiate Track Conference (NYSCTC) men's team title in 40 years on Oct. 24, has been selected the 2015 men's coach of the year by both the NYSCTC and NESCAC. Hull is in his 25th year at Hamilton.

The Continentals claimed the men's team title in their own invitational on Oct. 10 against a 15-team field that included a pair of Division II schools. Hamilton has also finished fourth at SUNY Geneseo's Mike Woods Invitational, fifth at the University of Rochester Yellowjacket Invitational and seventh at the Saratoga Invitational this fall.

The Continentals are off until Saturday, Nov. 14, when they compete in the 2015 NCAA Division III Atlantic Regional Championships at Letchworth State Park in Mount Morris, N.Y.