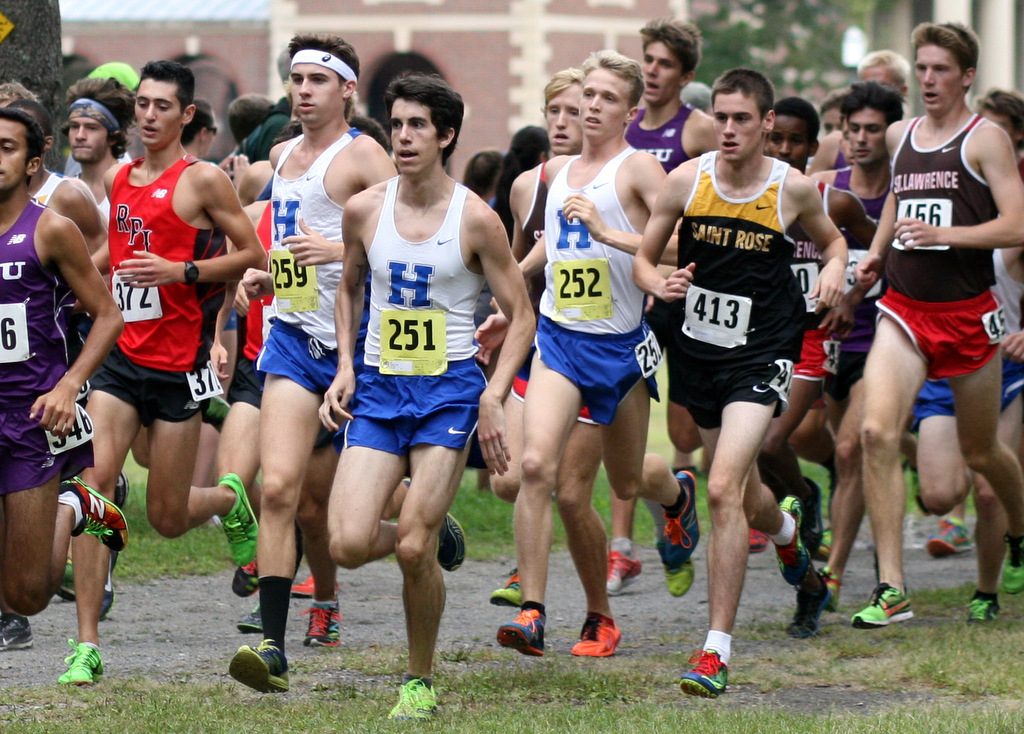 The Hamilton College men's cross country team placed fifth at the University of Rochester's Yellowjacket Invitational Saturday. The Continentals beat three of the top-10 teams in this week's Atlantic Region poll.

Results

Hamilton's 138 points were just 11 short of third place in the team standings; the four teams that placed ahead of the Continentals included Division I Colgate and meet champion Ohio Northern (the Polar Bears are ranked 22nd in the latest U.S. Track & Field and Cross Country Coaches Association national poll).

Jack Pierce '17 was the team's top finisher, placing 14th in the 242-runner field. He completed the 8,000-meter course in 26:43.4. Jack Moses '16 and Adam Pfander '16 both finished in the top 35, posting respective times of 27:00.0 (23rd) and 27:09.7 (31st).

Evan Abelson '16 (35th) and Harry Sullivan '16 (42nd) finished in 27:13.5 and 27:28.1, respectively. Rounding out Hamilton's top seven were Colin Horgan '19 (59th in 27:59.8) and David Freeman '16 (65th in 28:06.1).

Hamilton placed ahead of SUNY Geneseo (ranked 18th nationally and second in the region), SUNY Fredonia (eighth in the region) and the host Yellowjackets (ninth in the region).

The Continentals are idle next weekend. They return to action Saturday, Oct. 3, at the SUNY Geneseo Invitational, which will be run at Letchworth State Park -- the host of this year's NCAA Atlantic Regional Championship race.