Men's cross country ties for 25th place at Lehigh meet
---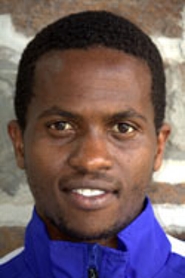 Peter Kosgei '11 finished fifth out of 357 runners as Hamilton College competed in the 37th annual Paul Short Run at Lehigh University on Oct. 1.
Hamilton tied for 25th place with Canisius College in the 40-team Brown race, which featured programs from all three NCAA divisions. Princeton University easily won the team title with 36 points. The Continentals had 647.
Kosgei's time on the 8-kilometer course was 25 minutes, 28 seconds. He finished behind two runners from Princeton and two athletes from Colgate University. The winning time was 25:14.
Scott Bickard '11 was next in 137th place and a time of 27:08. James Grebey '12 was close behind as he ended up 151st in 27:14. Hashem Zikry '13 landed in 187th place with a time of 27:35, and Devon Lynch '11 rounded out Hamilton's top five with a time of 27:59.
The Continentals host their own invitational on Saturday, Oct. 9.