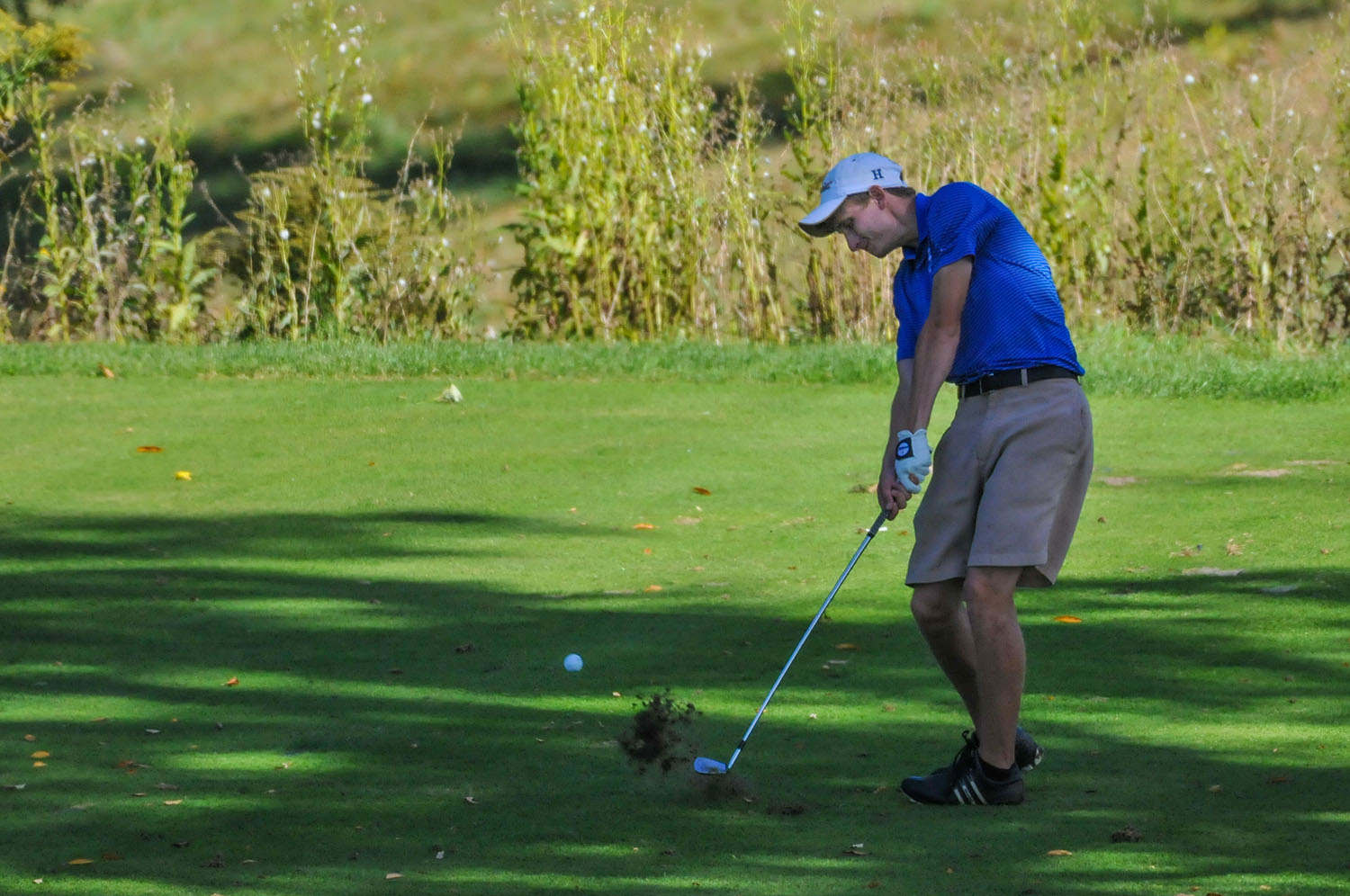 Hamilton College captured its own Hamilton Invitational team title on Sunday afternoon at Yahnundasis Golf Club in New Hartford, N.Y.

Results

The Continentals posted a one-shot victory over runner-up Manhattanville College in this two-day, 36-hole tournament. The team title is Hamilton's second this fall -- the Continentals also finished first at the St. Lawrence University Invitational the first weekend in September.

Hamilton boasted a four-man team score of 301 on Saturday but trailed Manhattanville by two strokes. The Continentals were slightly better on Sunday with a 300 for a tournament total of 601, while the Valiants recorded a team score of 303 on the last day and ended up at 602. Williams College was third at 609, Stevens Institute of Technology was right behind at 611 and SUNY Canton finished fifth at 651.

Hamilton's Bayard Geeslin '16 earned individual medalist honors for the second time in his collegiate career. Geeslin paced the 33-player field with a 36-hole total of 1-over 143, including an even-par round of 71 on Sunday that tied his collegiate best for 18 holes. The 143 is his best 36-hole score in any college tournament. He was the medalist at the 2015 NYU/Manhattanville Spring Invitational.

Joe Tigani '18 was the tournament runner-up to Geeslin at 146. Tigani carded a 72 on Saturday and added a 74 on the final day. His 36-hole score tied his best collegiate performance, which he established at St. Lawrence this year. All eight of his rounds have been in the 70s this fall.

Greg Reeves '17 finished 13th at 156, including a 76 on Sunday. Ben Morgan '19 was one shot back in a tie for 14th place. Morgan fired a 78 on the first day and contributed a 79 on the second day. Jeremy Benjamin '19 shot 79 twice and ended up at 158. Chris Bousquet '16, who was playing on Hamilton's "B" team, registered a 79 on Saturday.

The Continentals compete in the NESCAC Championship Qualifier at the Taconic Golf Club in Williamstown, Mass., on Saturday and Sunday, Oct. 3 and 4.