Men's golf finishes third at Williams Spring Opener
---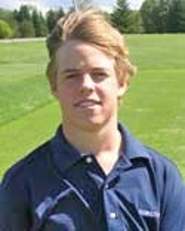 Hamilton College finished third out of six teams in the 2010 Williams College Spring Opener that was played at Taconic Golf Course in Williamstown, Mass., on April 17 and 18.
The Continentals finished with a team total of 625. Williams took first place with a total score of 604. Trinity College was a distant second with a team score of 622 strokes.
Hamilton finished with a four-man total of 317 on Saturday, and improved its score by nine strokes on Sunday. Brad Roche '11 finished fifth of 40 golfers with a 36-hole total of 154 in his first action this spring. Roche carded a 76 on Saturday, posted a 78 on Sunday and made the all-tournament team.

Scott Blosser '12 tied for ninth with a total of 156. Blosser shot an 80 on the first day, and improved to a 76 in his second round. Hans Schulte '13 posted a total score of 157 after recording rounds of 79 and 78. Riley Jorgensen '11 claimed 14th place with a total of 158. Jorgensen shot an 82 in his first round, and fired a career-best round of 76 on Sunday.
The Continentals return to Taconic for the 2010 New England Small College Athletic Conference championships on Saturday and Sunday, April 24 and 25.