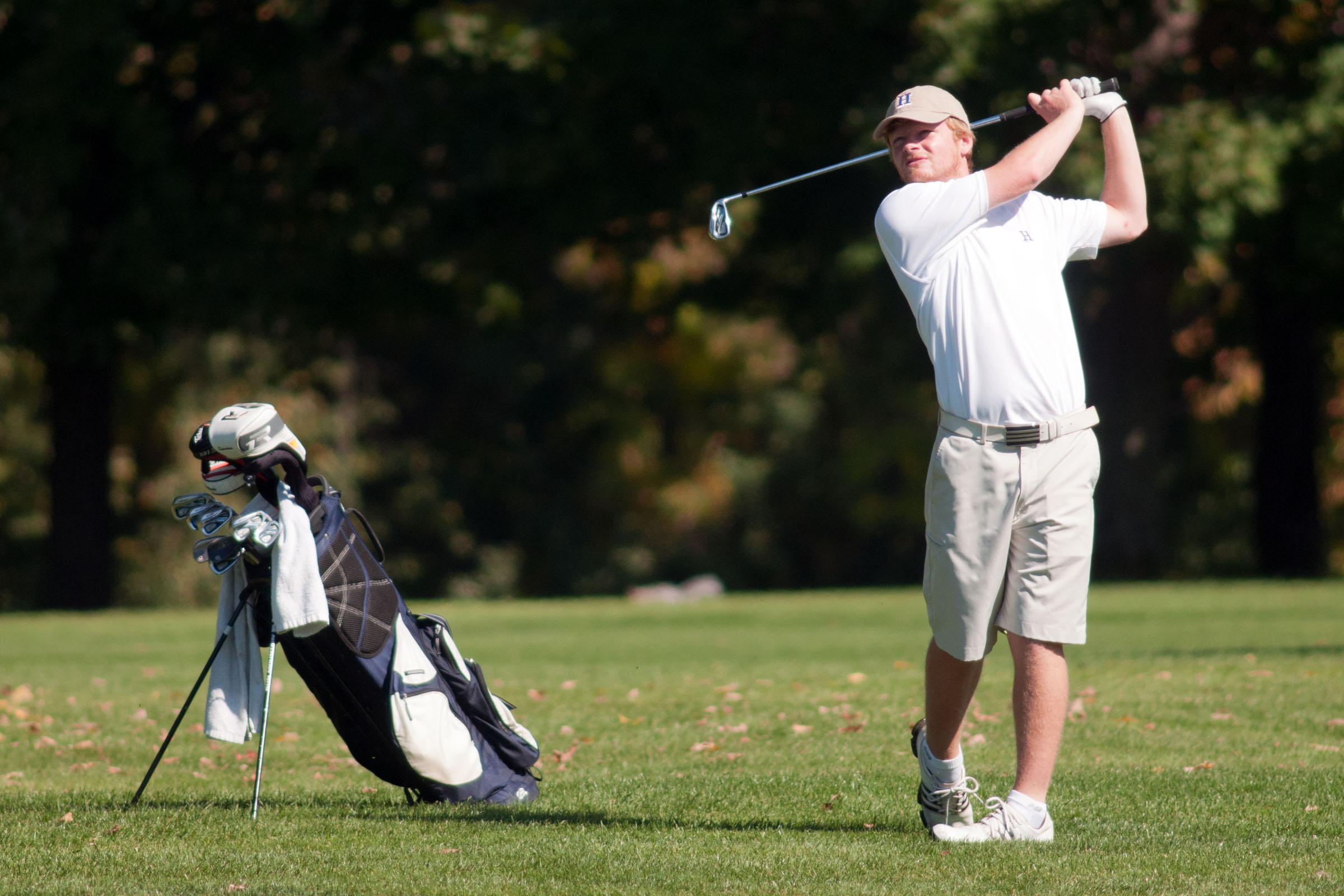 Hamilton College finished in third place out of 13 schools at the 2015 Dowling College Men's Golf Memorial Tournament, which was held on Friday and Saturday in Shoreham, N.Y.

Results

The tournament was held at Tallgrass Golf Course, which played to a par of 71 and measured 6,587 yards. Most of the schools at the event were Division II programs, including the hosts. Farmingdale State College --the only Division III team at the event besides Hamilton -- tied for fourth place. Farmingdale State played in the NCAA championship last year.

Joe Tigani '18 led the Continentals as he tied for seventh place out of 69 golfers at 153. Tigani tied his best round at Hamilton with an even-par 71 on Friday. His 71 was the best round by any of the Continentals all weekend.

Bayard Geeslin '16 and Mac Pivirotto '15 tied for 20th place at 157. Gesslin fired a 75 on Friday and Pivirotto carded a 76.

Matt Yung '16 tied for 26th place at 158 after he recorded rounds of 78 and 80. Yung's 80 on Saturday in cold, windy conditions was one of the best rounds of the day. A 76 by a Dowling player was the best score on the second day.

Gipper Gailor '15 tied for 33rd place at 160. Gailor tied a career best with a 73 in the opening round.

Hamilton was in second place after the first day with a four-man team total of 295. In much tougher playing conditions on Saturday, the Continentals finished with a team total of 325 for a two-day score of 620. Le Moyne College captured the team title with a 612 and Chestnut Hill College was the runner-up at 617.

Hamilton plays in the New York University/Manhattanville College Spring Invitational at Forest Hill Field Club on Saturday and Sunday, April 11 and 12.