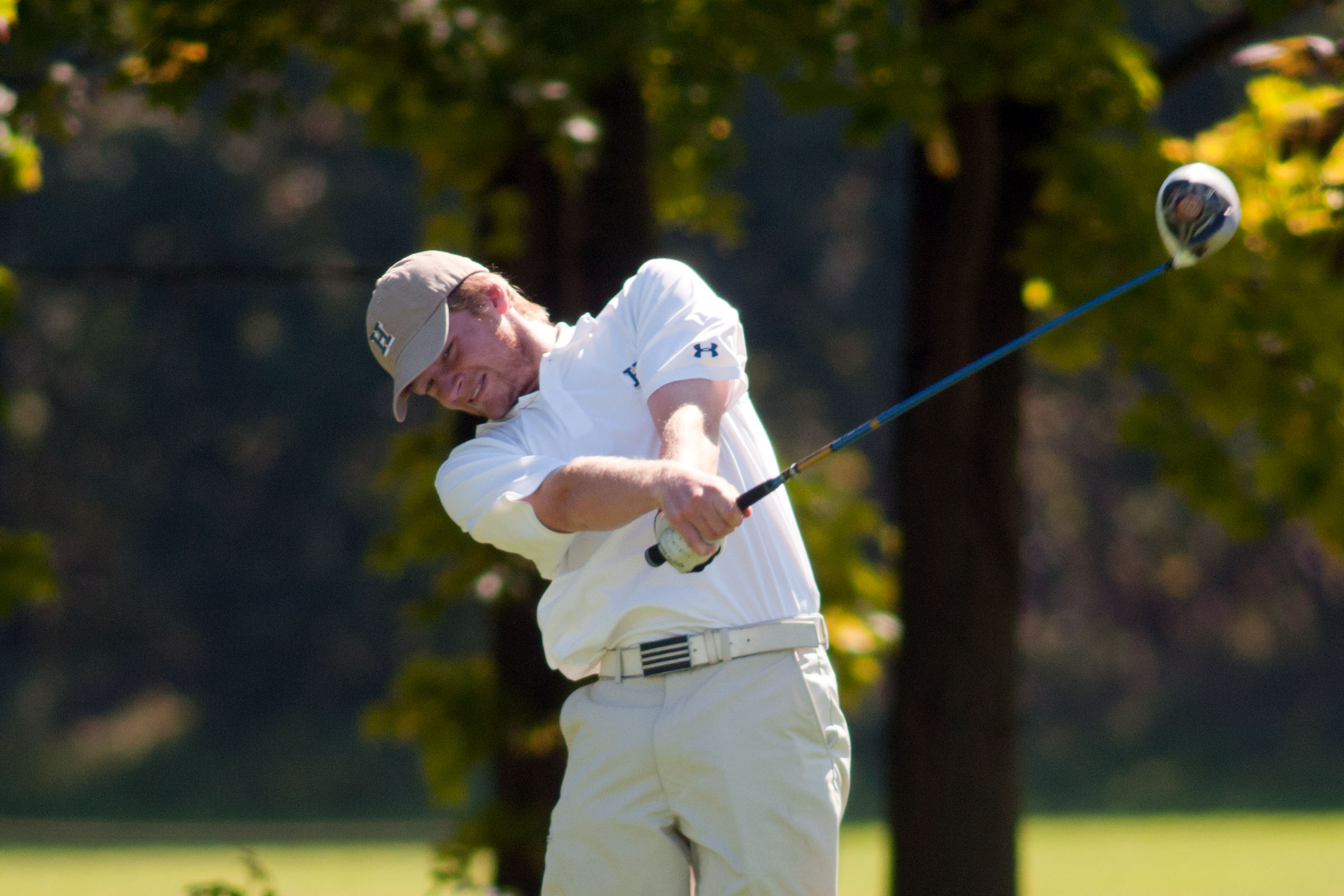 Hamilton College finished third out of six teams at the University of Rochester's 2015 Fred Kravetz Men's Golf Invitational, which was held on Friday and Saturday.

Results

Friday's round was held at Irondequoit Country Club and Saturday's round was played on the West Course at Oak Hill Country Club. Par at Irondequoit was 72 and it was 71 at Oak Hill West.

Joe Tigani '18 and Matthew Yung '16 tied for third place out of 36 golfers with two-day scores of 150 for Hamilton. Tigani posted a 75 both days while Yung boasted a 2-over 74 in his first round and carded a 76 in the final round. Yung's 150 is the best 36-hole score of his collegiate career.

Bayard Geeslin '16, who was the tournament medalist at the Manhattanville College/New York University Spring Invitational last weekend, tied for ninth place at 153. Geeslin fired a 3-over 75 on Friday and added a 78 on Saturday.

Mac Pivirotto '15 tied his season-best round with a 74 at Irondequoit and tied Yung for the best 18-hole round of the weekend by the Continentals. Pivirotto helped Hamilton register a four-man team score of 298 for the first round as the Continentals were in second place on Friday. Hamilton slipped slightly with a team score of 311 on the second day and finished the tournament at 609.

Rensselaer Polytechnic Institute captured the team title at 595 and Washington & Jefferson College was the runner-up at 606. James Jackson of RPI was medalist with a 3-over 146 for the tournament.

The Continentals compete in the 2015 NESCAC Men's Golf Championship, which will be held at Middlebury College's Ralph Myhre Golf Course on Saturday and Sunday, April 25 and 26.