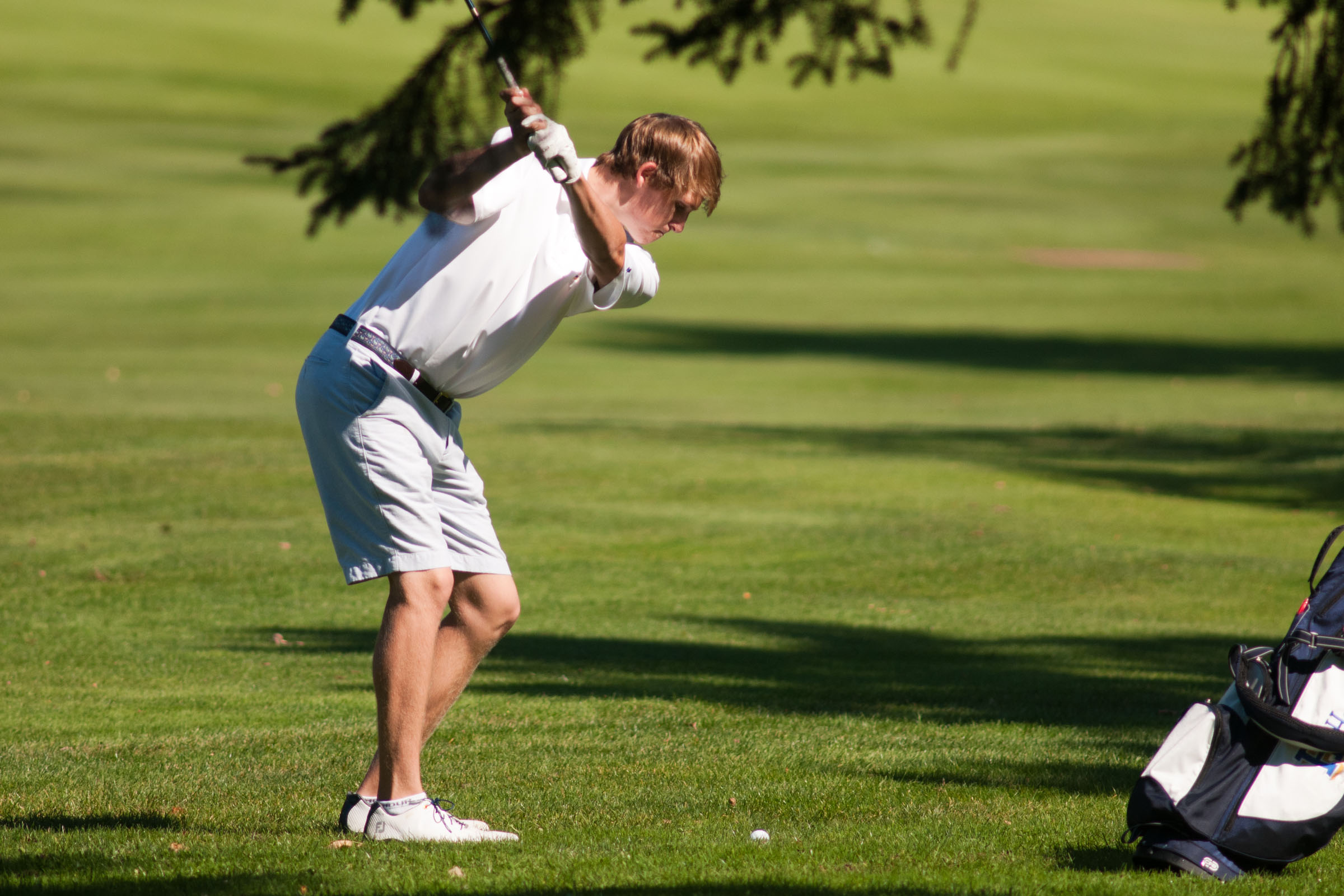 Hamilton College finished in fourth place out of four teams at the 2015 NESCAC Golf Championship, which was held at Middlebury College's Ralph Myhre Golf Course on Saturday and Sunday.

Results

Hamilton was competing in the championship for the sixth time since teams first had to qualify for the event in 2008. The Continentals finished with a two-day team total of 633. Hamilton's four-man team score was 320 on Saturday but the Continentals improved to 313 on the second day.

Middlebury captured the NESCAC title with a team score of 595 and earned the conference's automatic bid to the NCAA Championship in May. Williams College was runner-up at 609 and Trinity College finished third at 624.

Hamilton's Riley Burgess '18 tied for eighth place out of 20 golfers with a 36-hole total of 156. Burgess followed his opening-round 79 with a 6-over 77 on Sunday. His 77 represented the best round of the weekend for the Continentals.

Bayard Geeslin '16, Joe Tigani '18 and Mac Pivirotto '15 all finished at 160. Tigani posted a 78 and Pivirotto carded a 79 on the final day. Geeslin fired a 78 on Saturday. Matt Yung '16 recorded a 79 on Sunday and finished the tournament at 161.

Middlebury's Fitz Bowen and Bennett Doherty shared medalist honors at 5-over 147. Ralph Myhre GC played to a par of 71 and measured 6,315 yards.