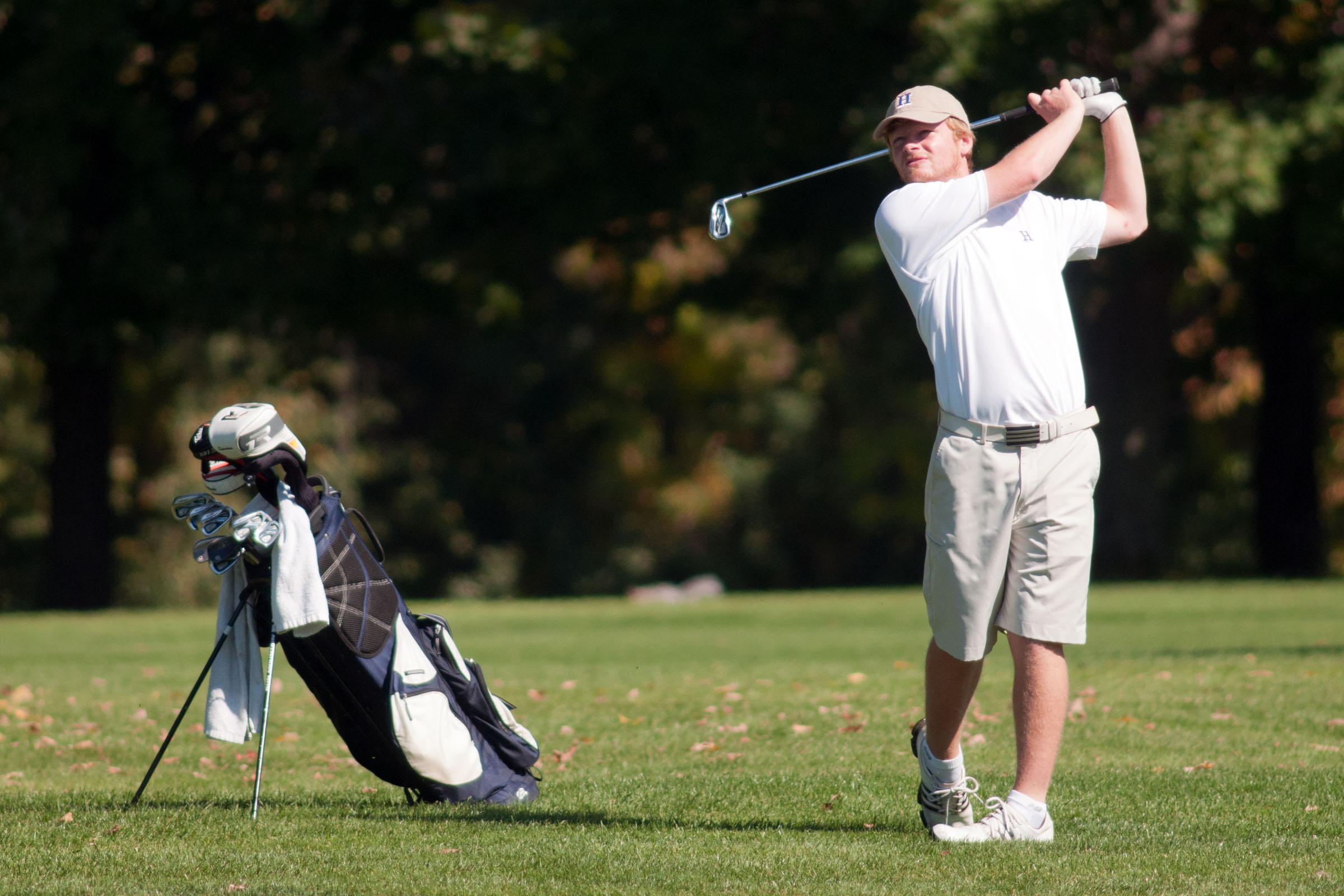 Hamilton College's Joe Tigani '18 was the individual medalist and the Continentals finished in fourth place out of nine teams at the 2015 New York University Invitational, which was held at Forest Hill Field Club in Bloomfield, N.J., on Saturday and Sunday.

Team scores | Individual scores

Tigani shot a 2-over-par 73 on the first day and repeated the feat in the final round on the tight, 6,656-yard layout. His 36-hole total of 146 tied a career-best and it's the third time he's posted a 146 in a tournament this fall. Tigani, who earned the first medalist honor of his Hamilton career, led the 51-player field in scoring on the par 5's. He finished one stroke ahead of the runner-up from Skidmore College Mackenzie Nelson (147) and didn't shoot worse than 78 in 12 rounds this fall.

Jeremy Benjamin '19 tied for 10th place with a two-day total of 154. Benjamin's 72 in the final round was his best this fall and the lowest by any Continental all weekend. Benjamin is in the midst of just his second year of competitive golf. He carded an 82 on Saturday but had never seen the course before because teams weren't able to play a practice round.

Hamilton was in seventh place after the first round with a four-man team total of 324. The Continentals moved up three spots after they lowered their team score by eight shots with a 316 on Sunday for a tournament total of 640. Skidmore captured the team title at 603, Stevens Institute of Technology was runner-up at 628 and Manhattanville College took third place at 632.

The NYU Invitational was the final fall event for the Hamilton men. The Continentals will begin their spring schedule in March 2016.