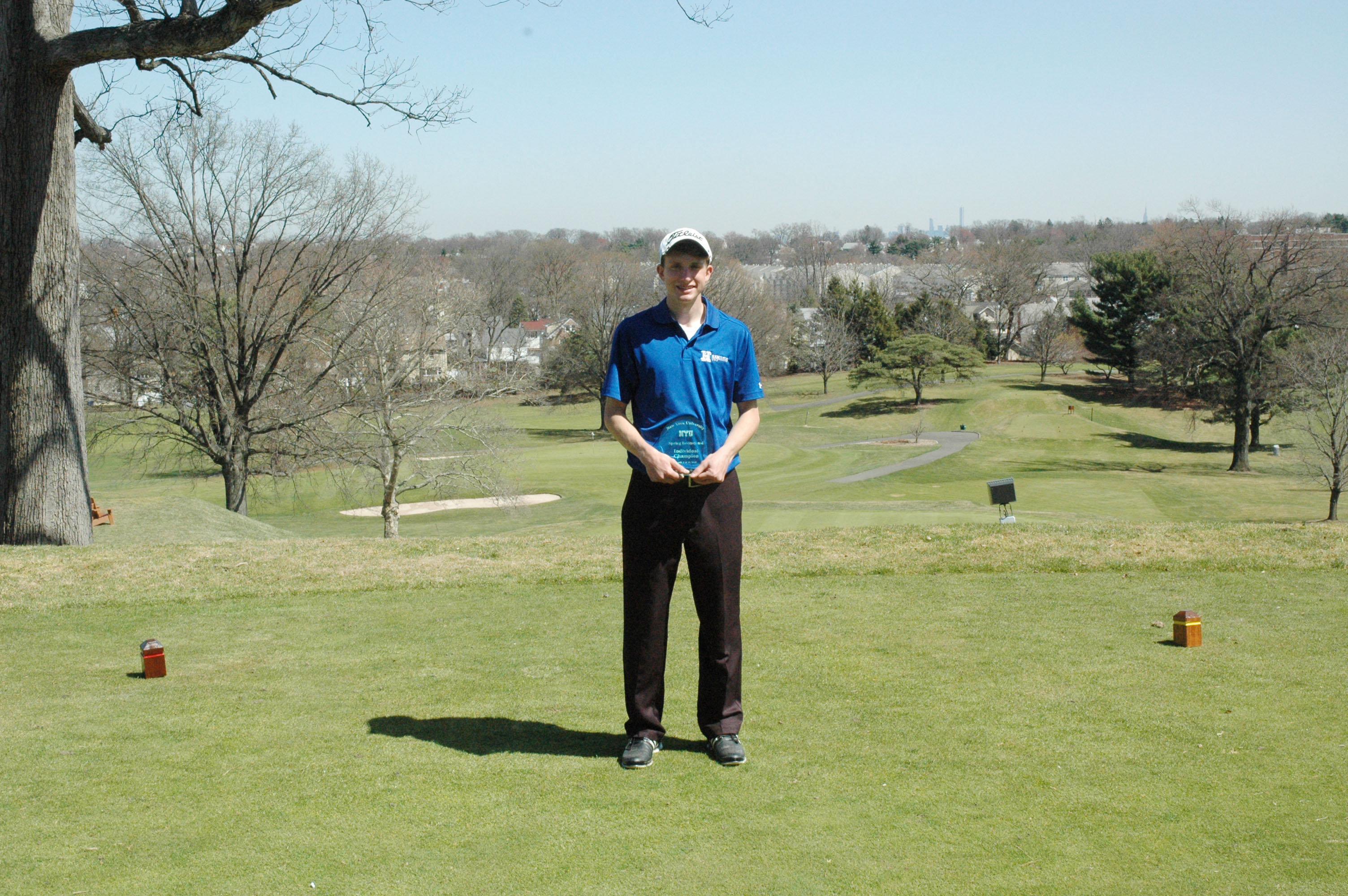 Hamilton College's Bayard Geeslin '16 earned individual medalist honors and the Continentals finished sixth out of 13 teams at the 2015 Manhattanville/New York University Spring Invitational on Sunday.

Results

The two-day tournament was held at Forest Hill Field Club in Bloomfield, N.J. The course played to a par of 71 and measured 6,656 yards.

Geeslin, who was playing in just his third collegiate event, posted a 74 in very tough conditions on Saturday and fired an even-par round of 71 on the second day. His two-day total of 145 was three strokes clear of the rest of the 74-player field.

Hamilton's Joe Tigani '18 carded a 76 in the final round and Riley Burgess '18 added a 78 on Sunday. Tigani tied for 18th place at 156 and Burgess finished in a five-way tie for 35th place at 161.

The Continentals recorded a four-man team score of 321 on the first day and improved their team score 15 strokes to 306 in much better conditions in the final round. Hamilton's two-day total of 627 was just 10 shots behind Williams College and Rensselaer Polytechnic Institute, which tied for first place. Williams was crowned the team champion based on a tiebreaker procedure.

The Continentals play in the University of Rochester's Fred Kravetz Invitational on Friday and Saturday, April 17 and 18.