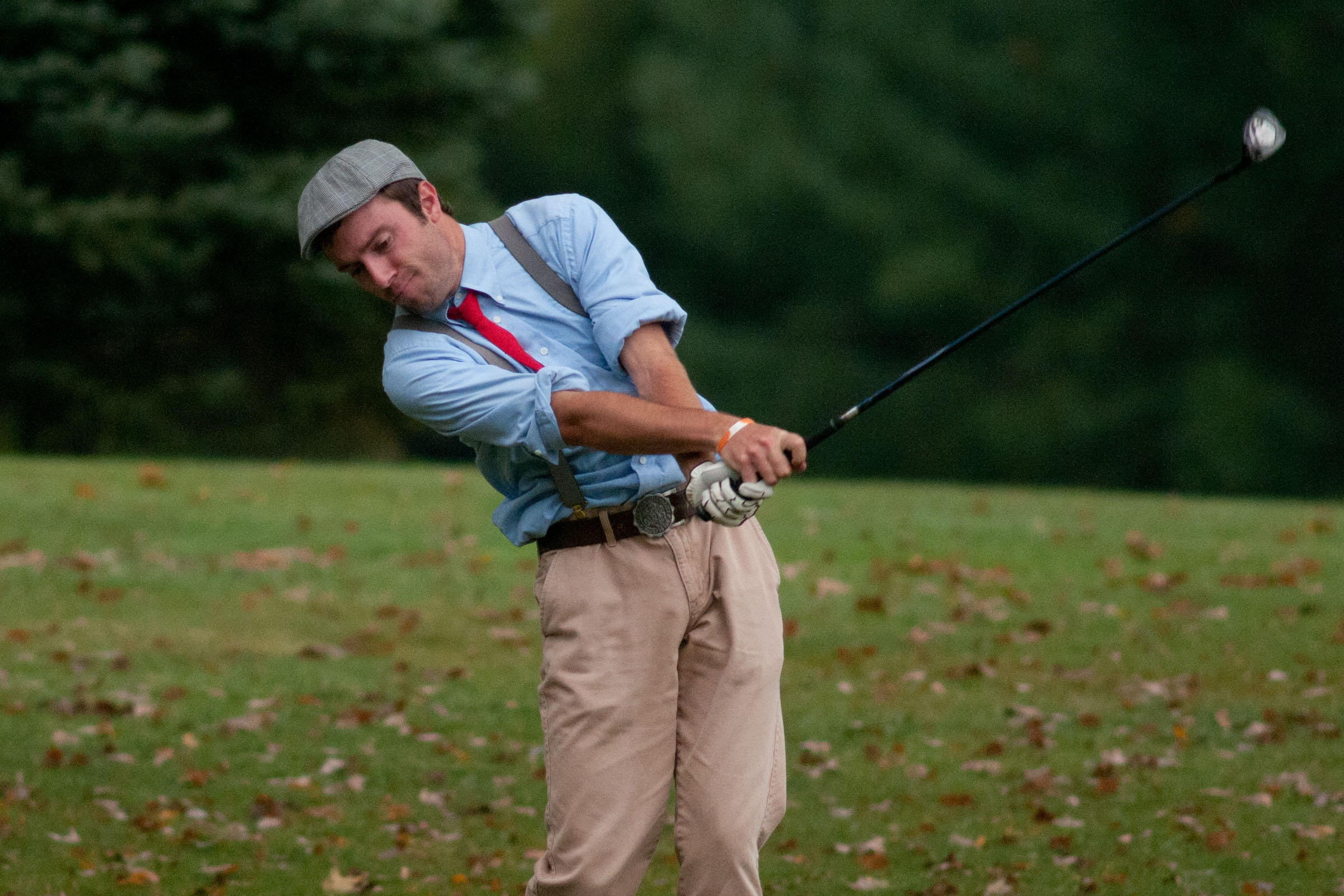 The Hamilton College Continentals finished seventh out of 12 teams at the 2014 Farmingdale State College Spring Invitational on April 6.

Results

The two-day, 36-hole tournament was held at Bethpage State Park's Red Course in Farmingdale, N.Y. The 6,700-yard layout played to a par of 70.

Hamilton's Greg Scott '14 fired an even-par 70 on Sunday and that proved to be the best round of the weekend. Scott tied for seventh place out of 64 golfers with a 36-hole total of 152.

Gipper Gailor '15 placed 27th at 157 after rounds of 80 and 77. Greg Reeves '17 tied for 29th place at 159. Reeves, who was playing as an individual, carded a season-best 76 on Sunday. Chris Bousquet '16 added a 79 on the final day.

The Continentals' best four scores added up to 330 on Saturday when strong winds made for difficult playing conditions. Hamilton's team score improved drastically to 308 on Sunday and added up to a total of 638 strokes. Division II Dowling College captured the team title at 601 and Farmingdale State was runner-up at 605. Dowling's Kurt Brey was the individual medalist with a 6-over 146.

The Continentals play in the Manhattanville College/New York University Spring Invitational at Forest Hill Field Club on Saturday and Sunday, April 12 and 13.