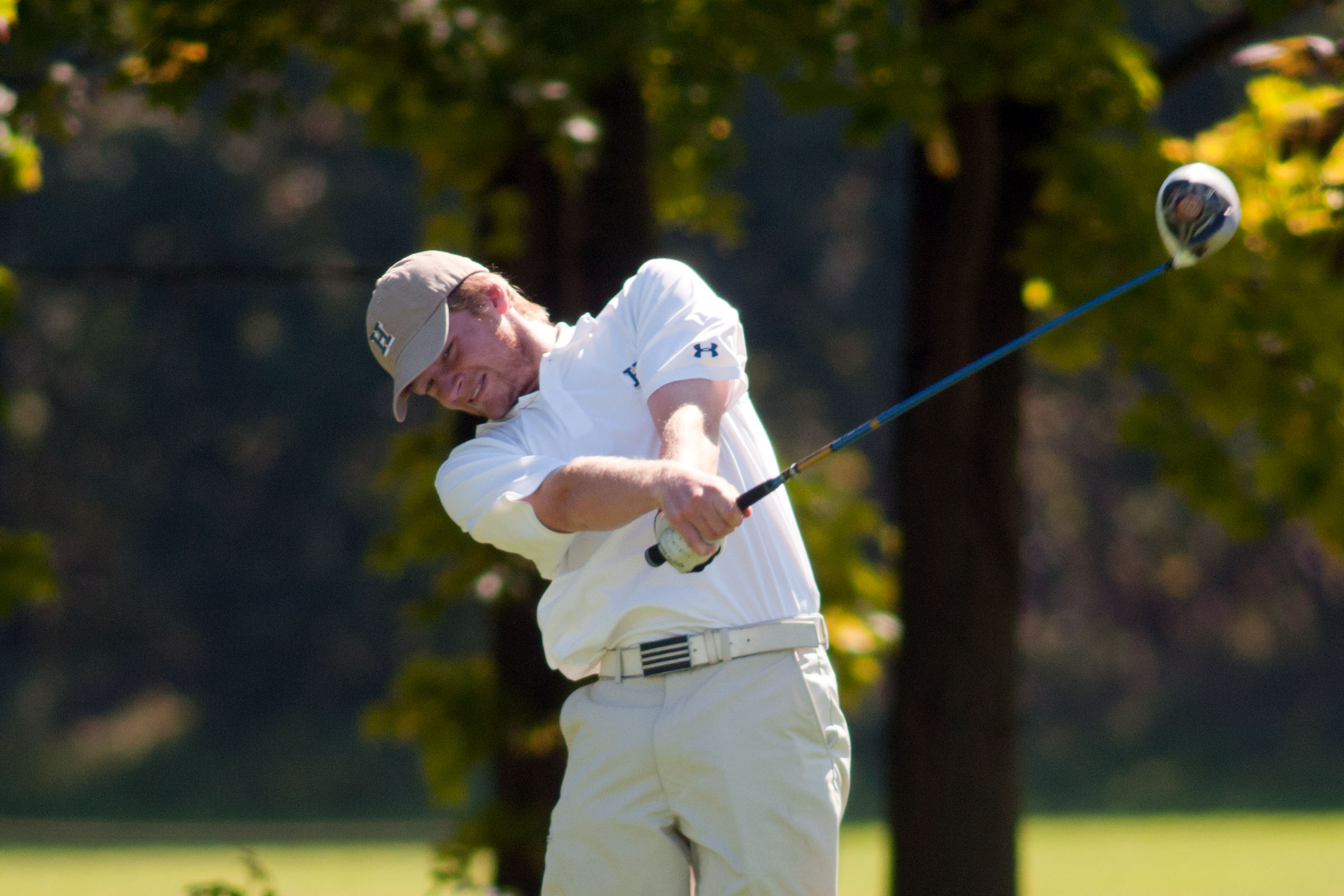 Hamilton College finished in ninth place out of 20 teams at the 2015 Williams College Men's Golf Fall Invitational, which was held at Taconic Golf Club on Sept. 12 and 13.

Results

Joe Tigani '18 led the Continentals and tied for 14th place out of 100 golfers with a 36-hole total of 152. Tigani posted a 3-over par 74 in windy conditions on Sunday after he shot 78 the first day.

Matthew Yung '16 tied for 18th place just one shot behind Tigani at 153. Yung also recorded a 78 on Saturday but followed that up with a 75 in the final 18 holes.

Greg Reeves '17 tied his collegiate-best round with a 74 in a soaking rain on the first day and Bayard Geeslin '16 added a 76 as Hamilton was in sixth place after the first 18 holes with a four-man team score of 306. The Continentals went slightly higher on Sunday with a 317 and finished the tournament at 623.

Trinity College captured the team title with a 601 and Williams was runner-up at 605. Western New England University rounded out the top three at 612. Trinity's Will Rosenfield was the tournament medalist at 1-over 143.

Hamilton returns to western New England next weekend at Middlebury College's Duke Nelson Invitational on Sept. 19 and 20.