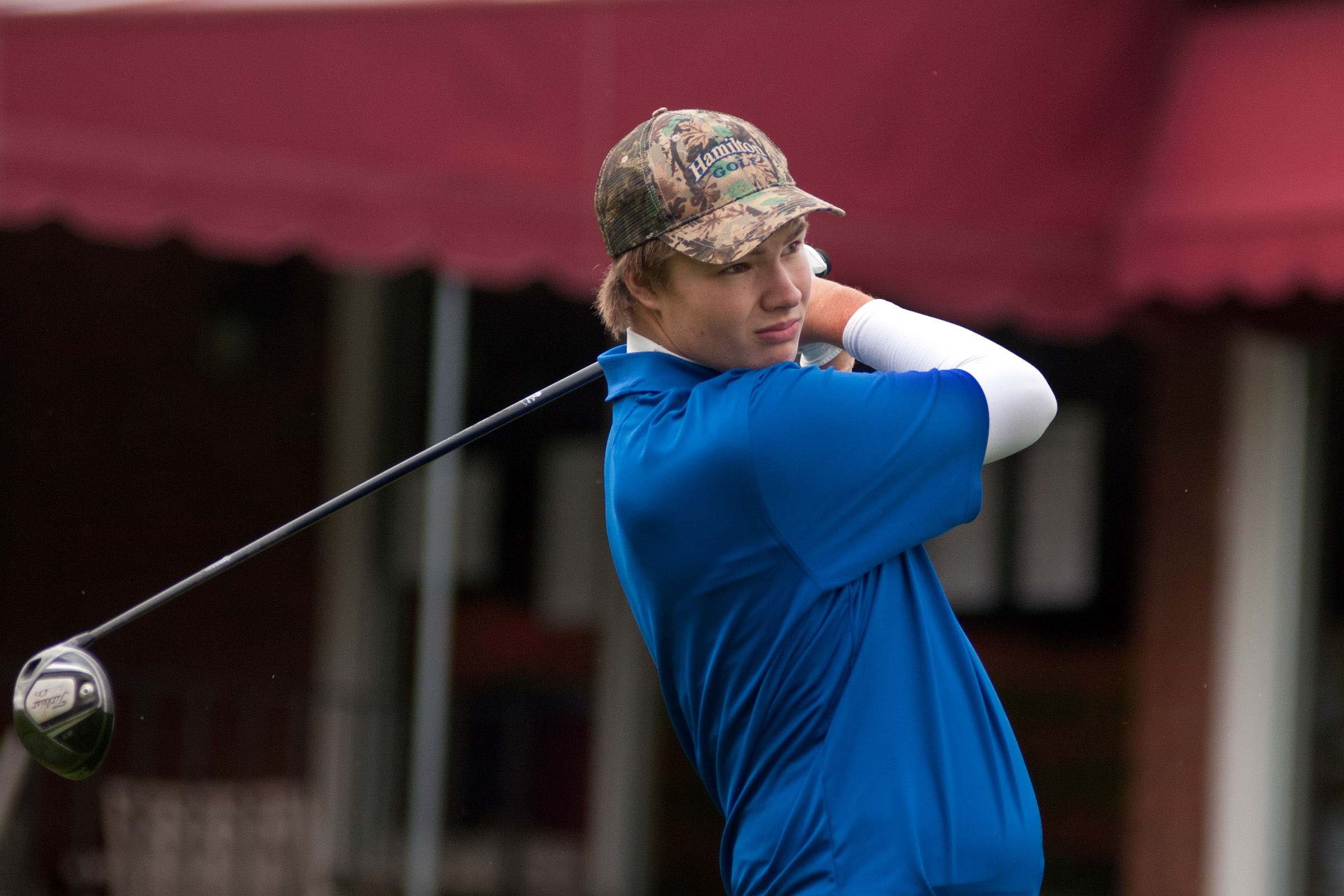 Hamilton College finished ninth out of 11 teams at the 36-hole 2014 St. Lawrence University Men's Golf Invitational, which concluded on Sept. 7.

Results

Hamilton's Joe Tigani '18 fired a 4-over 76 at St. Lawrence's Oliver D. Appleton Golf Course on Sunday. Tigani's 76 was the best round by any of the Continentals in this tournament. He tied for 26th place out of 58 golfers with a two-day total of 158.

Riley Burgess '18 carded a 77 for his second round and tied for 29th at 159. Greg Reeves '17 posted a 79 on Sunday and Gipper Gailor '15 paced Hamilton on Saturday with a 79. Reeves ended up at 160 and Gailor was another stroke back at 161.

The Continentals' four-man team score was 324 for the first day and they improved to 314 on Sunday for a total of 638. St. Lawrence captured the team title at 596 and New York University was second at 608. The Saints' Jack Whelan was the individual medalist with a 7-under 137, which was 10 shots better than the runner-up.

Hamilton competes at Middlebury College's Duke Nelson Invitational on Saturday and Sunday, Sept. 13 and 14.