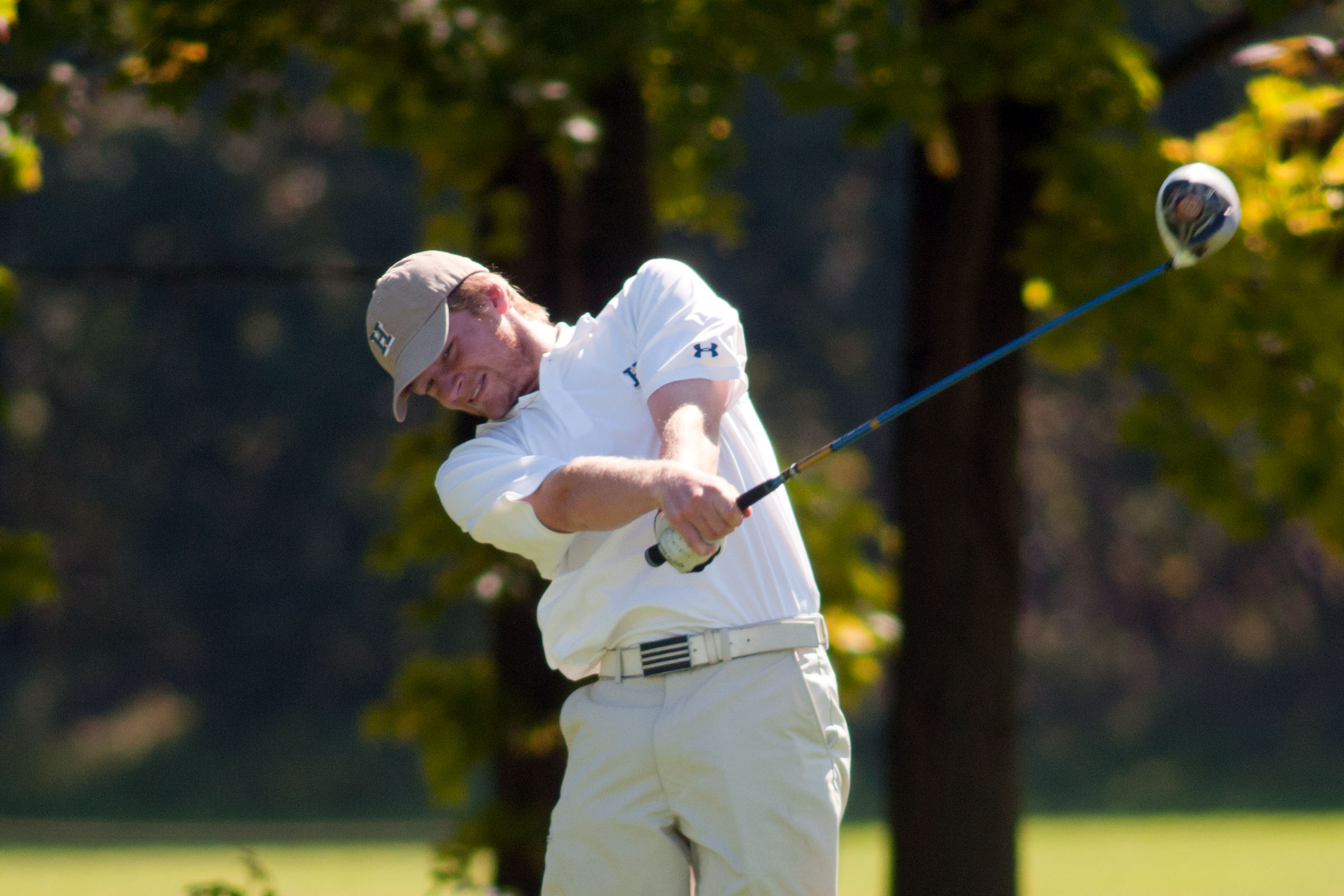 Hamilton College tied for 14th place out of 25 teams at the 32nd Annual Duke Nelson Men's Golf Invitational, which was held at Middlebury College's Ralph Myhre Golf Course on Sept. 19 and 20.

Results

Hamilton's Joe Tigani '18 tied for eighth place out of 124 golfers with a 36-hole total of 152. Tigani's 4-over 75 on Saturday was the best round all weekend for the Continentals. He followed that with a 77 on the last day of the tournament. Tigani has finished in the top 15 in all three tournaments so far this fall.

Jeremy Benjamin '19 carded a 77 on Sunday in his first collegiate tournament, and Chris Bousquet '16 posted a 79 in his first competitive round this season.

Hamilton's four-man team score was 324 on the first day and the Continentals improved slightly to 322 in the final round for a total of 646 for the tournament. Williams College won the team title with a 614, Babson College was runner-up at 619 and Rensselaer Polytechnic Institute finished third at 622.

Hamilton hosts its own invitational at the Yahnundasis Golf Club in New Hartford on Saturday and Sunday, Sept. 26 and 27. The first round starts at 1 p.m. and the second round begins at 10:30 a.m.