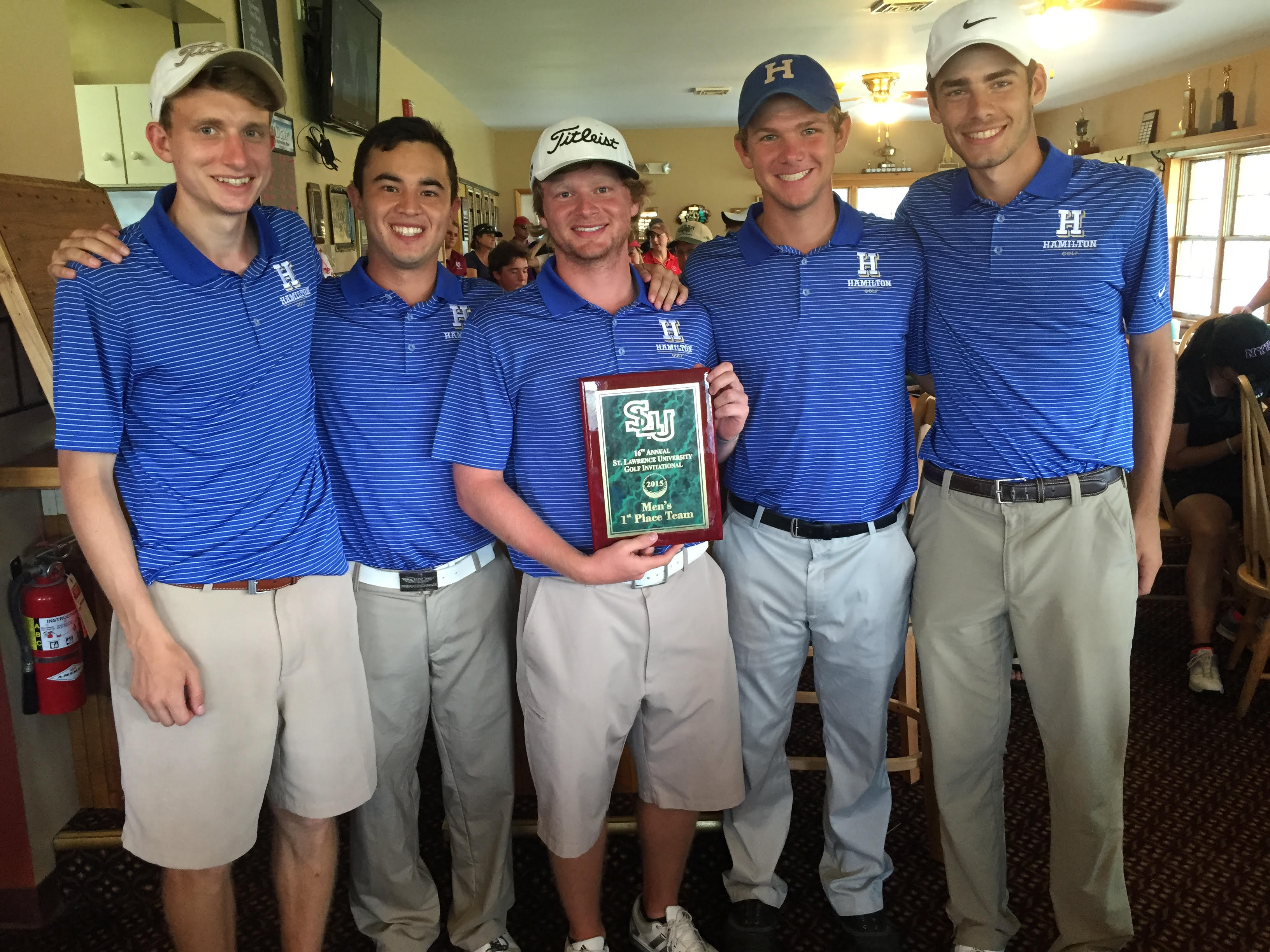 Joe Tigani '18 and Bayard Geeslin '16 led Hamilton College to first place out of 11 schools at the 2015 St. Lawrence University Men's Golf Invitational, which was held at Oliver D. Appleton Golf Course on Sept. 5 and 6.

Results

The Continentals posted a four-man team score of 296 on Saturday and nearly matched that performance on Sunday with a 299. Hamilton's tournament total of 595 was 16 shots clear of the runners-up from St. Lawrence. The Saints' "B" team took third place at 618 and New York University ended up fourth at 631.

Tigani carded a 73 both days on the 6,679-yard layout and was second overall at 2-over 146, which is a career-best for him for a 36-hole tournament. He finished three strokes behind individual medalist Ian Wilson from SUNY Cobleskill.

Geeslin was just one shot behind Tigani in third place out of 65 golfers at 3-over 147. He fired a 2-over 74 on the first day and did one shot better for his final 18 holes.

Greg Reeves '17 tied for 11th place and recorded a career-best 36-hole total of 153. Reeves had a 76 in the first round and a 77 in his second round.

Matthew Yung '16 contributed a 76 on Sunday and tied for 17th place at 156 for the tournament. Ben Morgan '19 matched Yung's 156 in his first collegiate event. Morgan's 1-over 73 on Saturday tied the best round by a Hamilton player all weekend.

The Continentals move on to the Williams College Fall Invitational at Taconic Golf Club on Saturday and Sunday, Sept. 12 and 13.