Men's hockey clips Colby at Sage Rink
---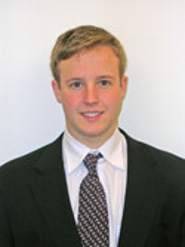 Joe Buicko '11 and Chris Lorenc '10 recorded one goal and one assist apiece, and Mark Donovan '11 made 26 saves to help lead Hamilton College to a 3-1 win against visiting Colby College in a New England Small College Athletic Conference game played at Russell Sage Rink on Feb. 7.
Hamilton (8-11-1 overall, 7-8-0 NESCAC) trailed 1-0 after one period, but the Continentals scored three goals in the second period while Donovan shut out the Mules the rest of the way. Colby (5-12-3, 3-10-2) lost its fourth straight game.
The Mules grabbed a 1-0 lead at 4:14 of the first period as Colby enjoyed a 5-on-3 power play. Buicko tied the score with his ninth goal at 5:57 of the second period. Buicko's goal also came during a power play. Hamilton was 1-for-9 with the extra skater and the Mules were 1-for-6.
Lorenc put the Continentals ahead for good with his 14th goal with 7:44 left in the second. He leads Hamilton with those 14 goals and in points with 25. Tom Chiappetta '11 added some insurance with his fifth goal -- a hard wrist shot that glanced off the crossbar and into the back of the net -- with 4:53 remaining in the period.
Kyle Roulston '09 was credited with two assists and Ryan Guerin '11 assisted on Lorenc's game-winner. Guerin's assist is his first this season. The Continentals held a 41-27 advantage in shots, including 19-8 in the third period. Donovan has a 2.74 goals against average and .906 save percentage in conference play.
Hamilton travels to New England College for a NESCAC/ECAC East crossover contest on Friday, Feb. 13, at 7:30 p.m.