Men's ice hockey defeats St. Michael's
---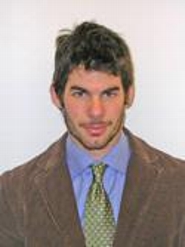 Hamilton College's Vaclav Tomicek '10 scored two goals and added one assist as visiting Hamilton College posted a 5-2 win over St. Michael's College in a New England Small College Athletic Conference/ECAC East crossover game played at Cairns Arena on Dec. 4.
Tom Chiapetta '11 scored two goals for Hamilton (3-1-1 overall, 2-1-0 NESCAC). Brandon Broad '12 added one goal and one assist, and Harry Biggs '10 tallied two assists.
St. Michael's (1-3-0, 1-2 ECAC East) opened the scoring 6 minutes, 1 second into the first period. The Continentals took the lead for good with three unanswered goals to close out the opening period.

Two minutes after the Purple Knights' goal, Broad tied the score on a power-play goal -- his second goal of the season -- with help from Tomicek and Andrew White '13. Tomicek then netted two goals of his own. The first was an unassisted effort and the second was a power-play goal with assists from Biggs and Broad.
Before a minute had passed in the second period, the Continentals notched their fourth goal. Chiappetta netted a puck from Biggs and Bryan Kelly '12 to make it 4-1.

The Purple Knights were able to apply enough pressure in the third period to sink a puck in the back of the net for a power-play goal at the 10:20 mark. The Continentals quickly put the Purple Knights back in a three-goal deficit. Chiappetta notched his second short-handed goal in as many games with less than five minutes remaining after a pass from Chris Lorenc '10. Chiappetta has three goals this season.
Calvin Bartel '13 recorded 18 saves for the Continentals. Hamilton enjoyed a 28-20 advantage in shots on goal, and went 2-for-6 on the power play.
The Continentals return to action on Saturday, Dec. 5, when they travel to nationally ranked No. 5 Norwich University for another NESCAC/ECAC East crossover game at 4 p.m.