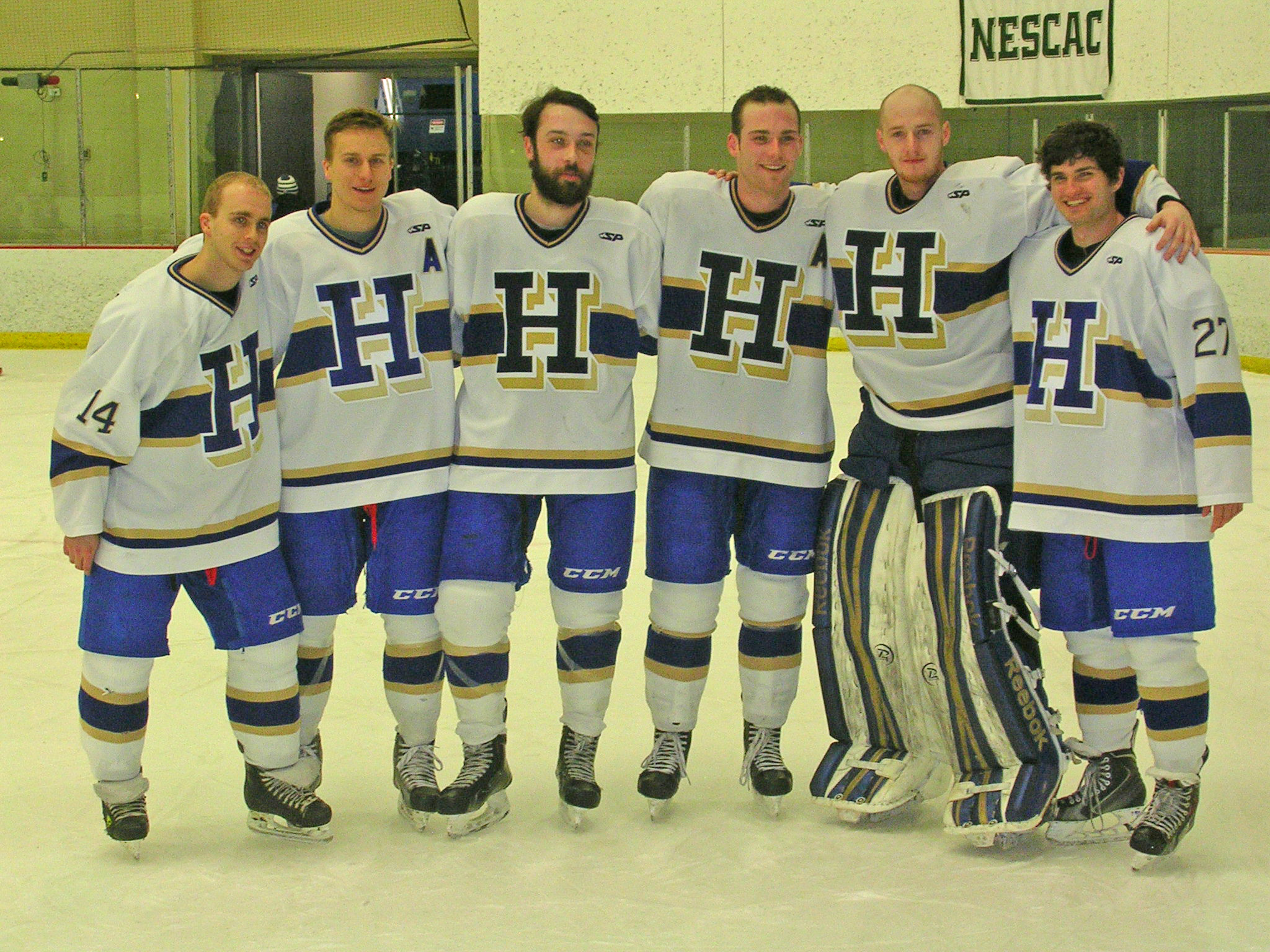 The Hamilton College men's hockey team wrapped up the regular season with a 3-1 NESCAC loss to visiting Middlebury College on Saturday afternoon at Russell Sage Rink.

Box score

The Continentals (9-9-6, 7-7-4 NESCAC) earned the sixth seed for the 2015 NESCAC Championship. Hamilton will play in the quarterfinals at third-seeded Connecticut College on Saturday, Feb. 28, at a time to be announced.

Brendan McGovern '16 scored all three goals for the Panthers (10-11-3, 7-8-3). They will be the seventh seed in the eight-team NESCAC playoffs, traveling to second-seeded Amherst College for the quarterfinals.

McGovern doubled his season goal total, registering all three on rebounds. He opened the scoring with 6:40 left in the first on the power play, poking the puck inside the near post after Hamilton's Zach Arnold '15 (29 saves) had stopped a long shot by Terrance Goguen '16.

The Continentals tied the game 6:10 into the second when Robbie Murden '17 scored his team-leading 14th goal of the year. Marko Brelih '15 and Pat Curtis '15 – two of six Hamilton seniors playing in their final regular-season game at Sage Rink – assisted on the goal.

McGovern scored twice in a 110-second span later in the period, capitalizing on initial shots by Evan Neugold '16 for the go-ahead goal and Jake Charles '16 for the insurance score at 13:13 of the second.

Liam Moorfield-Yee '16 earned the win in goal for Middlebury, stopping 10 of the 11 shots he faced. Michael Peters '15, who came into the game after McGovern's second goal, turned aside 16 shots in 28:37 of shutout relief.