Men's ice hockey falls to Trinity
---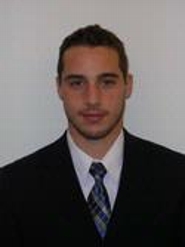 Hamilton College fell 6-2 to Trinity College in the season opener for both teams, and a New England Small College Athletic Conference contest at Clinton Arena on Nov. 20.

Hamilton got on the scoreboard first just 1 minute, 53 seconds into the opening period when Anthony Scarpino '12 scored a power-play goal off an assist from Brandon Broad '12. The Continentals were 1-for-6 on the power play.
The Bantams answered with their first goal 4:46 into the first period. Hamilton regained a 2-1 lead as Anthony Ruberto '13 scored his first collegiate goal on an assist by Tom Chiappetta '11 at 8:39 of the first.

Trinity tied the score at 9:57, and took the lead for good 16 seconds later with another goal. The Bantams continued to stretch their lead with one goal in the second period and two more in the third.
Calvin Bartel '13 made 26 saves for the Continentals. Hamilton hosts Wesleyan University at Russell Sage Rink for another NESCAC game on Saturday, Nov. 21, at 3 p.m.