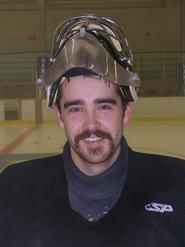 Hamilton College's Evan Buitenhuis '18 (Burlington, Ontario/Nelson HS) was selected the NESCAC Men's Hockey Player of the Week on Nov. 24.

Buitenhuis helped lead the Continentals to one win and one tie in two conference road games this past weekend. In Friday's 4-0 victory at Wesleyan University, he stopped all 31 shots he faced in the first game of his collegiate career. In Saturday's 1-1 tie at nationally ranked No. 8 Trinity College, he made 46 saves on 47 shots.

Buitenhuis leads the NESCAC with a 0.48 goals against average and a .987 save percentage. Hamilton (1-1-1 overall) stays on the road this week for non-conference games at Utica College on Friday, Nov. 28, and at SUNY Canton on Saturday, Nov. 29.