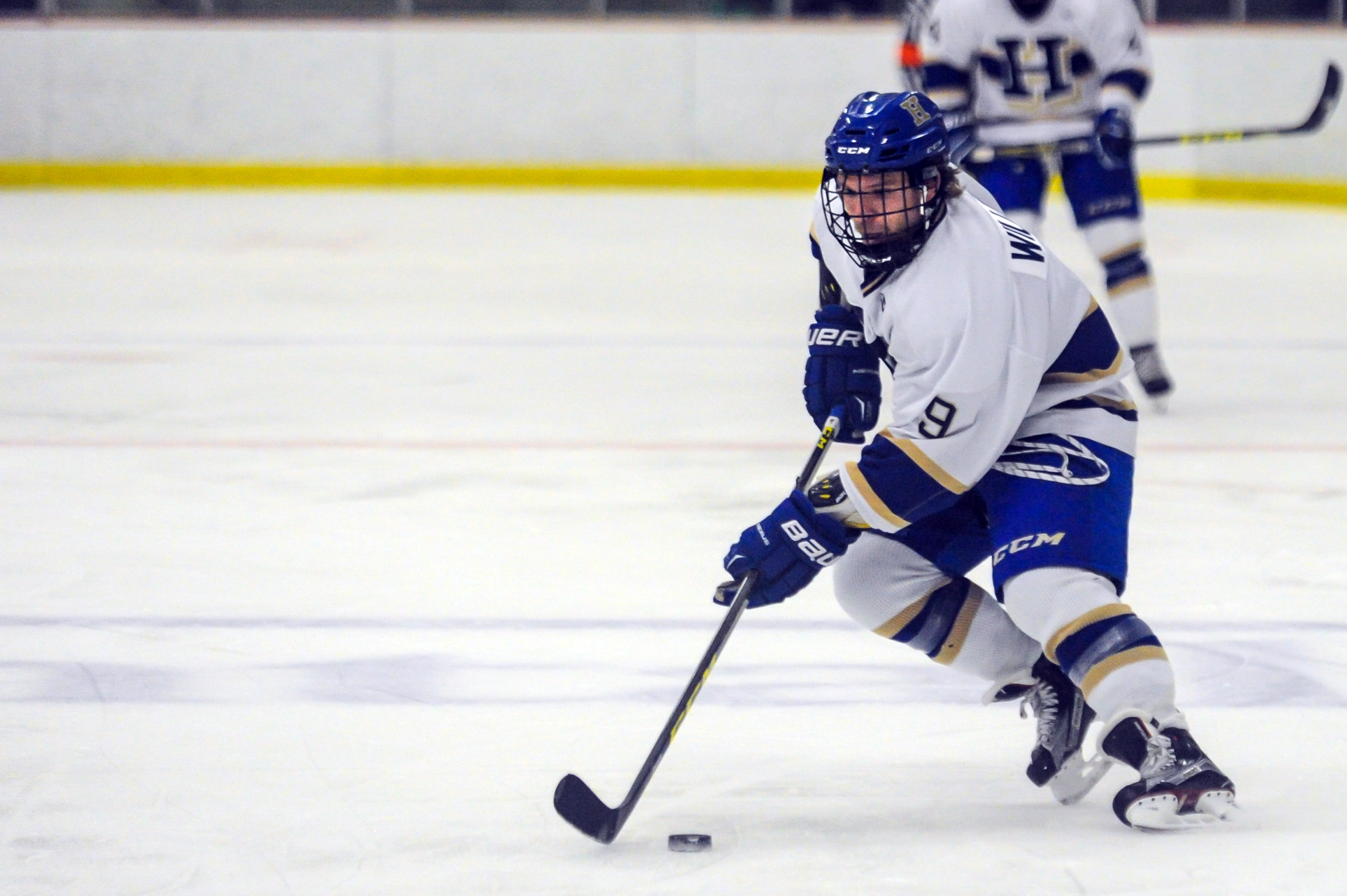 The Hamilton College men's hockey team clinched a winning season with a 2-1 win over host Wesleyan Sunday in Middletown, Conn.

Box score

The Continentals, ranked 15th nationally by D3hockey.com, are 12-4-2 and stand third in the NESCAC with a 7-3-2 mark. The team's last winning record came when the 2010-11 team went 14-7-4 and finished atop the NESCAC standings.

Evan Buitenhuis '18 recorded 43 saves as the hosts outshot Hamilton 44-22.

The Continentals scored a goal in each of the first two periods, with Richard Court '19 putting the visitors up 1-0 midway through the first and Brandon Willett '18 adding a goal 10:39 into the second. Robbie Murden '17 was credited with a pair of assists and Neil Conway '18 added one.

Wesleyan (2-9-7, 2-4-6 NESCAC) finally got into the scoring column with just under eight minutes left in regulation when James Kline scored his 11th goal of the season. Buitenhuis and the Hamilton defense kept the Cardinals out of the net the rest of the game, helped by an elbowing penalty that left Wesleyan short-handed for two of the final four minutes.

The Continentals return to Russell Sage Rink -- where they're 7-1-1 this winter -- for a weekend series with Bowdoin College and Colby College. Hamilton and Colby open the action Friday at 7 p.m.