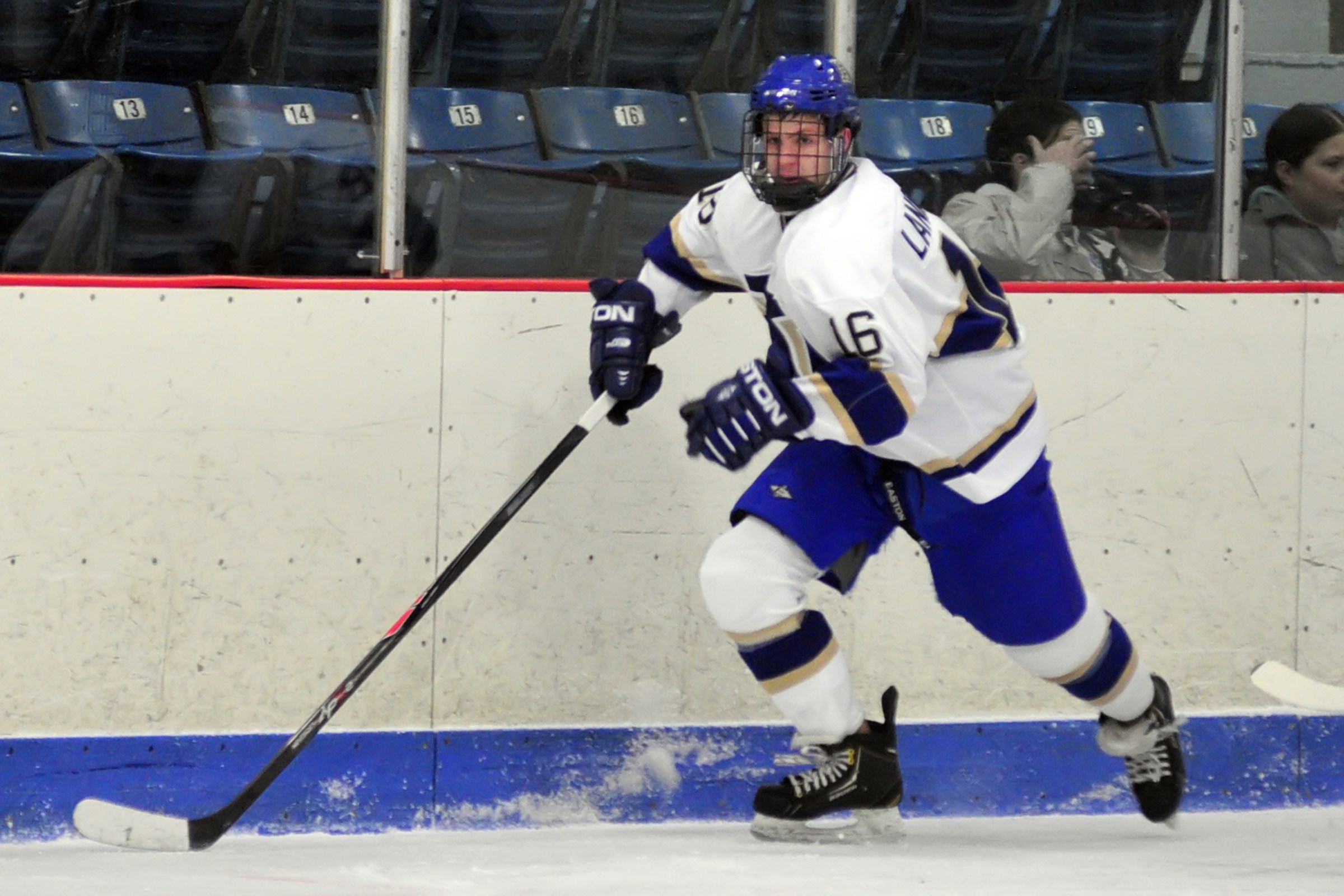 Hamilton College's Evan Buitenhuis '18 posted a shutout in his first collegiate start and the Continentals defeated the Wesleyan University Cardinals 4-0 in NESCAC action at Wesleyan's Spurrier-Snyder Rink on Nov. 21.

Box Score

Buitenhuis made 31 saves, including 14 in the second period. Truman Landowski '17 scored twice, Kenny Matheson '16 notched his second goal in as many games and T.J. Daigler '18 tallied his first goal for Hamilton (1-1, 1-1 NESCAC).

Brandon Willett '18 was credited with two assists for the Continentals. Brad Smelstor '17, Pat Curtis '15, Nick Vassos '15, Neil Conway '18 and Tyler Bruneteau '18 added one helper each.

The shutout is the first for Hamilton since it blanked SUNY Canton 3-0 on Dec. 1, 2013. The Cardinals (1-2, 1-2) held a 31-30 edge in shots, and both teams were 0-for-4 on the power play. Wesleyan's Dawson Sprigings '17 stopped 26 shots.

Landowski got credit for the game-winner at 4:45 of the first period when he tipped in a shot from the left circle by Willett over Sprigings' shoulder for the 1-0 lead. At 8:49 of the first, Daigler made it 2-0 with a one-timer from the slot off a perfect feed from behind the net by Conway.

The Continentals added to their margin in the opening minute of the second period when Matheson redirected a pass from Curtis between the pads of Sprigings. The final Hamilton tally was scored by Landowski into an empty net with 43 seconds left in the third period.

The Continentals travel to undefeated and nationally ranked No. 8 Trinity College for another NESCAC game on Saturday, Nov. 22, at 4 p.m.