Men's ice hockey picks up road win over Tufts
---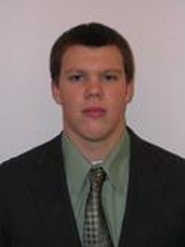 Joe Houk '13 scored two goals and added an assist to lead Hamilton College to a 4-1 win against Tufts University in a New England Small College Athletic Conference game at Tufts' Valley Forum II on Jan. 14.

Hamilton (7-4-2 overall, 4-2-2 NESCAC) has two wins and two ties in its last four games. Tufts (4-6-1, 3-5-0) has lost four in a row.

Houk leads the team with nine goals and 15 points. Michael DiMare '14 and Anthony Scarpino '12 chipped in one goal apiece, and Andrew White '13 was credited with two assists. Scott Hefferman '11 made 15 of his 25 saves in the third period, and improved his record to 7-3-0 in goal.

In the first period, Hamilton recorded a 12-4 advantage in shots. Hamilton set the tone in the second period when Houk scored with 3:04 left. White and Bryan Kelly '12 were credited with the assists. Houk made the score 2-0 with only 10 seconds left in the period. Thomas Williams '14 was credited with an assist and White earned his second of the night.

In the third period, Scarpino made it a three-goal cushion at 9:16 with his third of the season. Evan Haney '14 and Houk were credited the assists. Tufts cut into its deficit at 11:04 with a goal by Tom Derosa to make the score 3-1.

Down two goals, the Jumbos gambled and pulled their goalie with three minutes remaining. However, the Continentals' DiMare added an empty-net goal with 2:05 left. DiMare has seven goals. Joe Buicko '11 picked up his team-leading 10th assist on the play. Hamilton finished with a 38-26 advantage in shots.

Hamilton plays at Connecticut College in another NESCAC game on Saturday, Jan. 15.