Men's ice hockey can't overcome Wesleyan's fast start
---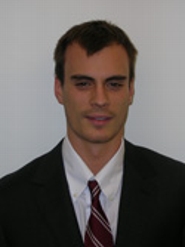 Wesleyan University grabbed a 3-0 lead in the first period and held on for a 5-3 win against Hamilton College in a NESCAC game at Wesleyan in Middletown, Conn., on Jan. 29.

James Albrecht, Keith Buehler, John Guay and Nik Tasiopoulos recorded one goal and one assist each for the Cardinals. Tommy Hartnett scored the other goal and Tom Salah was credited with two assists. Glenn Stowell made 31 saves and improved to 7-3-1 in goal.

Mike DiMare '14 and Anthony Scarpino '12 paced the Hamilton offense with one goal and one assist apiece. DiMare leads the NESCAC with 27 points and is second with 15 assists. Scarpino ranks third in the conference with 24 points. They are tied for the team lead with 12 goals.

Phil DiDonato '13 -- a defenseman -- notched his first goal of 2011-12 and his third as a Continental. Andrew White '13, Bryan Kelly '12 and BJ Lalonde '12 all had one assist. Joe Quattrocchi '14 made 29 saves.

Wesleyan (10-7-1 overall, 5-6-1 NESCAC) scored three goals in the first half of the first period. Albrecht tracked down the puck in the left circle after a flurry in front of Quattrocchi and lifted a wrister into the net at 4:34. Hartnett followed up a point shot with a slapper from the slot on a rebound at 9:13. Just 40 seconds later, Buehler connected on a point shot during a power play at 9:53 for his 12th goal.

Hamilton (7-9-2, 3-8-1) got one back late in the period. During a Wesleyan power play, some strong forechecking by Kelly and DiMare resulted in a two-on-none break from center ice, and DiMare's backhander from in tight hit the twine.

Wesleyan scored the only goal of the second period. Guay tallied his eighth after he followed up a point shot by William Choi and scored from in front at 2:10. Wesleyan made it 5-1 at 11:13 of the third period when Tasiopoulos netted his team-best 15th goal of the season shortly after a faceoff in the Hamilton end.

Hamilton scored the final two goals of the afternoon, both during 4-on-4 situations. DiDonato fired a point shot from the left side that Stowell initially stopped but the puck sat next to his pad, and was sent slowly across the goal line when he tried to recover.

The final tally was a smart redirect by Scarpino with just 15 seconds to play. Scarpino sent White's point shot from the right side into the upper corner of the net on the short side.

Both teams fired 34 shots on goal. The Cardinals lead the NESCAC in penalty minutes and were whistled seven times for 25 minutes in this game, but the Continentals were scoreless on four power-play chances while Wesleyan was 1-for-4. The Cardinals swept the season series as they rallied for a 4-3 overtime win at Hamilton in early December.

The Continentals return home for a NESCAC game against Colby College on Friday, Feb. 3. Wesleyan is back in action on Saturday, Feb. 4, to host Middlebury College for a NESCAC matchup.