Men's ice hockey captures Saint Michael's Classic title
---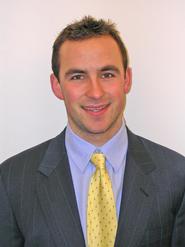 Chris Lorenc '10 scored two goals to help lead Hamilton College to a 7-2 rout of Morrisville State College on the second and final day of the fifth annual Saint Michael's College Holiday Classic at Cairns Arena in South Burlington, Vt., on Jan. 3.
Sunday's win -- coupled with a 7-3 upset of nationally ranked No. 13 Wentworth Institute of Technology in Saturday's first round -- gave Hamilton the tournament title. Anthony Scarpino '12 finished the weekend with four goals and an assist and was named the tournament's most valuable player. Bryan Kelly '12 joined Scarpino on the all-tournament team.
Lorenc leads the Continentals (5-3-1 overall) with six goals this season. Tom Chiappetta '11 chipped in one goal and one assist. Chiappetta and Scarpino are tied for the team lead with nine points. Kelly was credited with four assists and Joe Buicko '11 picked up two. Buicko has three points in two games since he returned from an injury that kept him out of the lineup for the first seven games.
Scarpino, Jerome Wallace '10, Andrew Jelinek '13 and Dan Roberts '11 notched one goal each. Scott Hefferman '11 stopped 26 shots for his second win in goal this season.
Scarpino gave Hamilton a 1-0 lead with his fifth goal just 2 minutes, 33 seconds into the first period, and the Continentals were rolling. Harry Biggs '10 and Kelly had the assists. Wallace made the score 2-0 with his third goal on assists by Kelly and Buicko with 7:53 left in the first.
Hamilton poured it on with three more goals in the second period. Lorenc scored on a power play from BJ Lalonde '12 and Buicko at 4:43. The Continentals were 2-for-5 with the extra skater. Jelinek notched his second goal this season just 18 seconds after he emerged from the penalty box and with 1:04 left. Anthony Ruberto '13 got the assist. Chiappetta increased the lead to five goals with his fourth just 31 seconds later. Kelly and Andrew White '13 had the assists.
Lorenc gave Hamilton a 6-0 advantage at 4:03 of the third period on assists by Chiappetta and Kelly. Morrisville (4-9-0) finally ended Hefferman's shutout bid at 4:37. Roberts restored the six-goal cushion with his first collegiate goal at 8:31, which was just five seconds before a power play was ready to expire. Brian O'Malley '10 and Ryan Guerin '11 were credited with the assists.
The Continentals held a 33-28 advantage in shots. Hamilton travels back to Vermont on Friday, Jan. 8, for a New England Small College Athletic Conference clash with nationally ranked Middlebury College at 7 p.m.