Men's ice hockey coach takes same job at UMass Lowell
---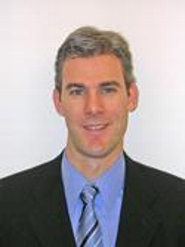 Hamilton College head men's ice hockey coach Norm Bazin was named head coach of the Division I men's ice hockey program at the University of Massachusetts-Lowell on April 21.

Bazin played hockey at UMass Lowell from 1990 to 1994. His first coaching job was with the River Hawks as an assistant from 1996 to 2000. He helped UMass Lowell to two Hockey East Conference postseason berths in four seasons.

Bazin posted a record of 38-31-7 in three seasons at Hamilton. The Continentals made the New England Small College Athletic Conference (NESCAC) championship each year, and advanced to the semifinals in 2010. The past two years are the first back-to-back winning seasons for the program since 2003-04.

"Norm Bazin has done a tremendous job guiding and developing our men's ice hockey program for three seasons," Director of Athletics Jon Hind '80 said. "Under his leadership, Hamilton has emerged as one of the strongest programs in the region."

In 2010-11, Bazin guided Hamilton to an overall record of 14-7-4. The seven losses were the fewest in one season since 1996-97. The Continentals finished first in the NESCAC with a record of 11-4-4, and earned the No. 1 seed in the conference championship for the first time in the event's 12-year history.

Bazin was named the NESCAC coach of the year in 2009-10 and 2010-11. He coached three NESCAC all-conference selections, including the 2010-11 conference player of the year and rookie of the year. Defenseman Joe Houk '13 went on to receive 2011 first team All-America honors.

Bazin served as assistant coach and recruiting coordinator at Colorado College from 2000 to 2008. He helped lead the Tigers to six NCAA Division I championship appearances, and the team advanced to the Frozen Four in 2005. He has coached two Hobey Baker Award winners, 27 all-conference selections and 17 players that have played in the National Hockey League.

"We thank Norm for his service to Hamilton College, and we wish him well at UMass Lowell," Hind said. "We will start a search immediately to find a coach who will continue to build upon our tradition-rich hockey program."