Men's ice hockey conquers Conn. College
---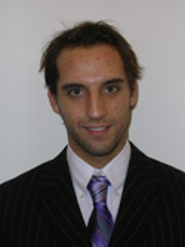 Joe Quattrocchi '14 made 28 saves and Anthony Ruberto '13 recorded one goal and one assist to lead Hamilton College to a 4-1 win against Connecticut College in a NESCAC game at Conn. College's Dayton Arena on Jan. 13.

Andrew Jelinek '13, Evan Haney '14 and Bryan Kelly '12 scored one goal each for Hamilton. Phil DiDonato '13 was credited with two assists. Pat Curtis '15, Mike DiMare '14, Joe Rausch '15 and BJ Lalonde '12 all finished with one helper. DiMare leads the NESCAC with 21 points and is tied for second with 12 assists.

Will Einstein scored his second goal for the Camels. Zach Jones and Marc Roper had the assists, and Andrew Margolin turned aside 27 shots.

Conn. College (4-8-1 overall, 2-5-0 NESCAC) had a 5-on-3 power play for 60 seconds late in the first period but didn't score. The Camels did grab a 1-0 lead on Einstein's goal at 3:43 of the second period.

Hamilton (7-5-1, 3-5-0) responded 1 minute later when Ruberto tallied his third goal this season. Kelly's sixth goal of 2011-12 put the Continentals in front 2-1 with 5:55 left in the second period.

Jelinek's third goal gave Hamilton a two-goal cushion at 7:07 of the third period. Haney clinched the victory and rounded out the scoring on his third goal with 4:04 remaining.

Conn. College called a timeout with 1:26 left in the peiod just as DiMare was sent to the penalty box for cross-checking. Margolin remained on the bench to give the Camels a two-man advantage, but the Continentals and Quattrocchi kept Conn. College away from the goal.

Hamilton held a 31-29 edge in shots, and held the Camels scoreless in four power-play chances. The Continentals were 0-for-3.

Hamilton travels to Tufts University for another NESCAC game on Saturday, Jan. 14.